Group Info
Completion Date
1st July, 2017.
Group Members
Leanne Howley, Michael Howley, Rhys Howley
About Your Team
Father, daughter and son, working side by side to raise money to help the BAC O'Conner centre whose government funding has recently been scrapped.
Completion Time
12 hours
Charity Information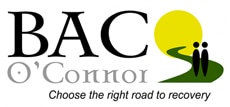 Charity
O'Connor Gateway Trust
About the Charity
The BAC O'Connor Centres specialise in the rehabilitation of individuals experiencing dependency.
Based on twenty years of experience they have developed an evidence based programme that delivers an end to end service "Rehabilitation in the real World" addressing issues of the twentieth century, with a holistic programme that aims to meet the varying needs of individuals and prepare them for the future.
They believe rehabilitation should not end or claim to be successful until such time an individual has a future purpose and has begun to build a foundation towards an independent lifestyle and the confidence to achieve such
Charity's Website
http://www.bacandoconnor.co.uk/
Charity Fundraising Link
http://www.justgiving.com/howleys?utm_id=26
Sponsorship Target
£300-£500
---
You can submit your own challenge, photographs and charity information to the Think Adventure website for free. It's a great way to promote your Yorkshire Three Peaks walk.
Recommended Pages for the Yorkshire Three Peaks