SUMMARY
Distance: 1 mile (1.7 km)
Height: 388 m (the car park is 232 m. The total climbing height is 156 m)
Difficulty: Easy
Estimated Time: 1 hour
Map: Ordnance Survey Explorer OL5 The English Lakes NE Area
Route: View in Google Maps
GPX File: Download GPX file (desktop only) – What is a GPX file?
The route up Hallin Fell is easy to follow but it gets the heart pumping. It's a short walk but has quite a steep gradient, especially at the start. It takes about 45 minutes to 1 hour to complete the looped route if you're taking it steady, admiring the views of Ullswater and taking photos next to the tallest trig you've ever seen.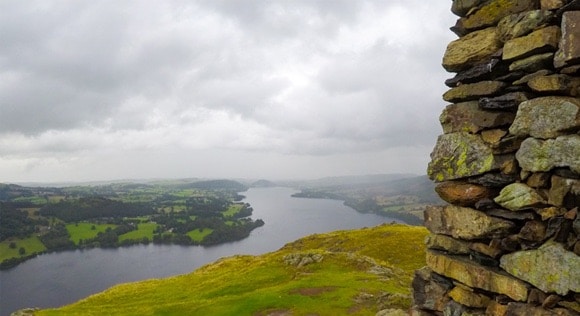 Parking and Travelling
It's a 15-minute drive to Hallin Fell from Pooley Bridge. The road is narrow with a lot of twists and turns. There are car parking spaces at the start of the Hallin Fell route, just outside St Peter's Church.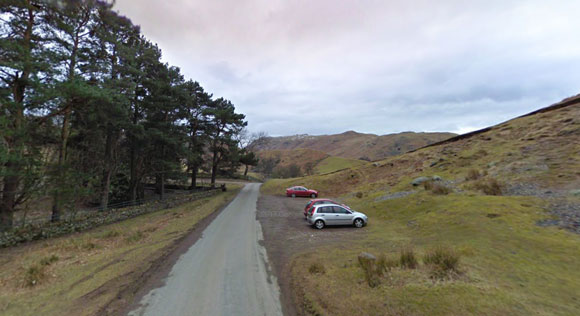 Route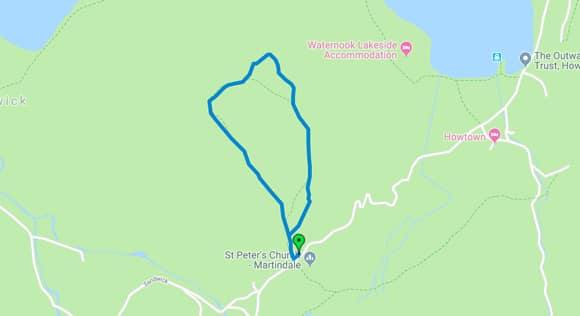 View route in Google Maps
The circular walk starts to the left of the car park. The path is wide and easy to find. It is a constant incline which can be difficult for those not used to hiking, but it is over quickly. The climbing height from the car park to the summit of Hellin Fell is 156 metres.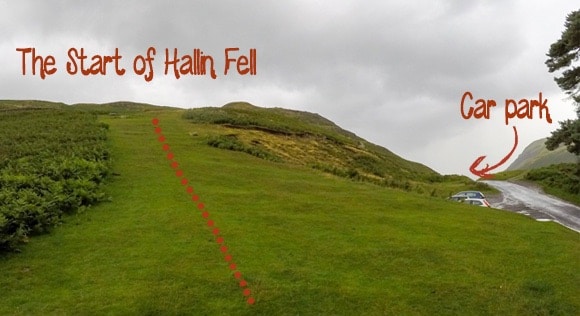 Keep left where the path splits in two.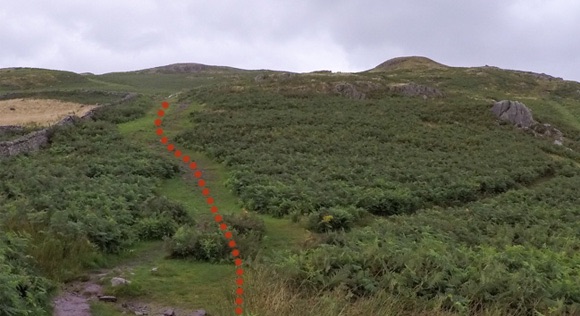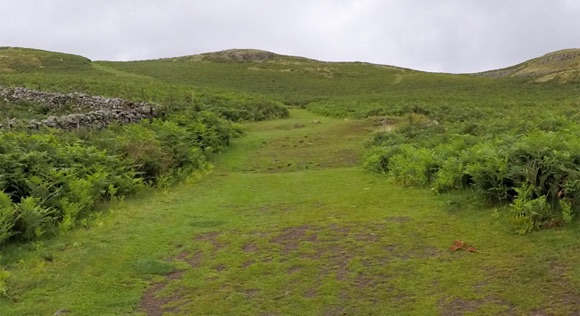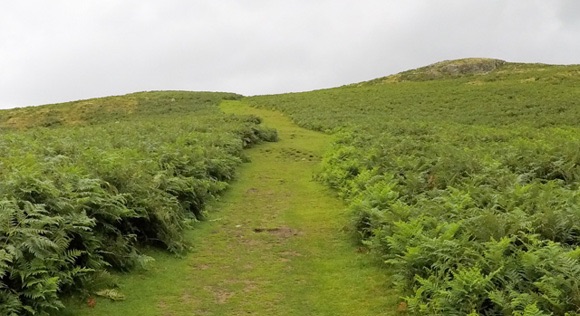 Keep left at the next section too.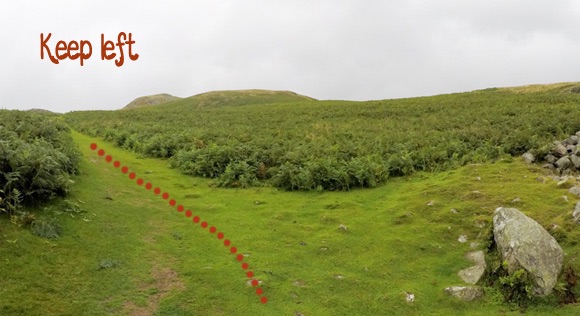 You can see the top quite quickly and the route takes you to the left of the trig.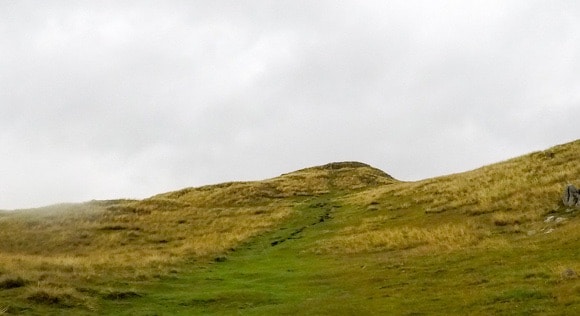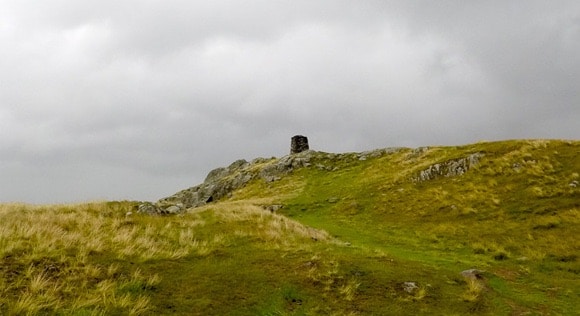 Hallin Fell's trig is huge and the views of Ullswater are amazing.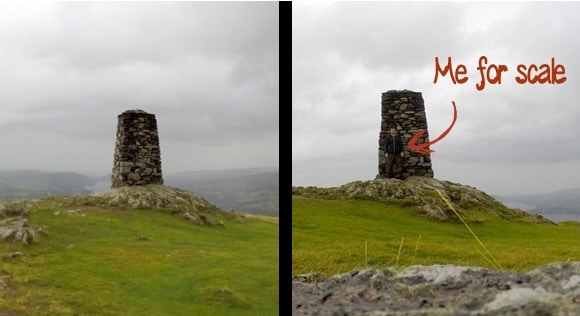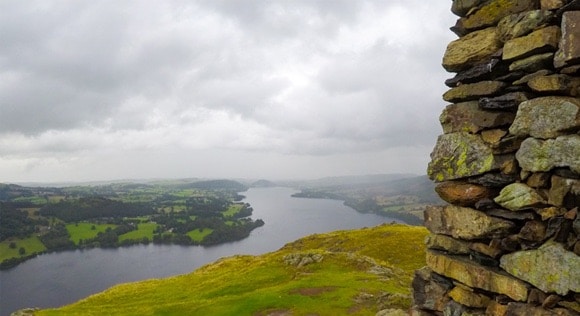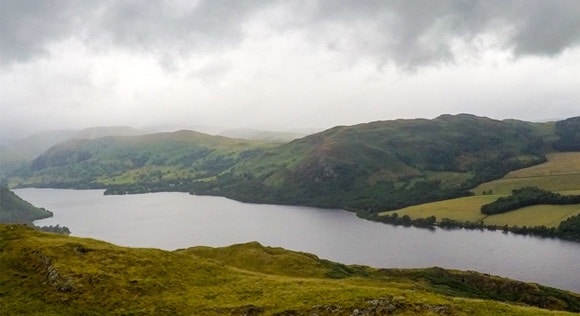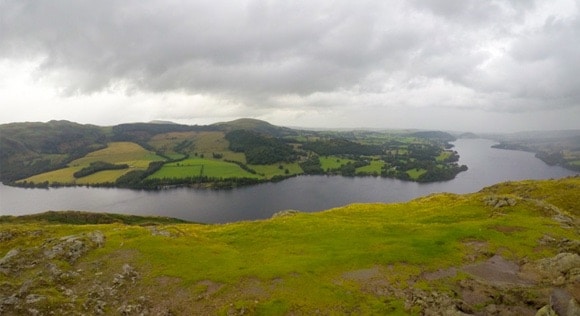 To complete the loop walk, follow the path to the right of the trig. The path feels like it is leading towards Ullswater.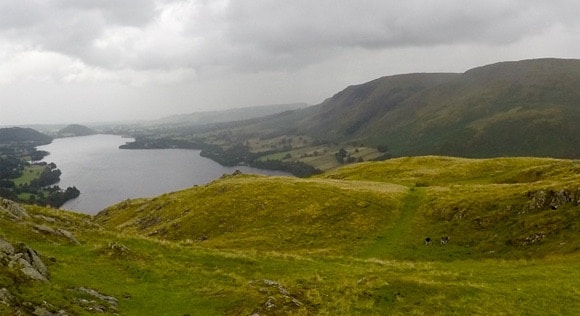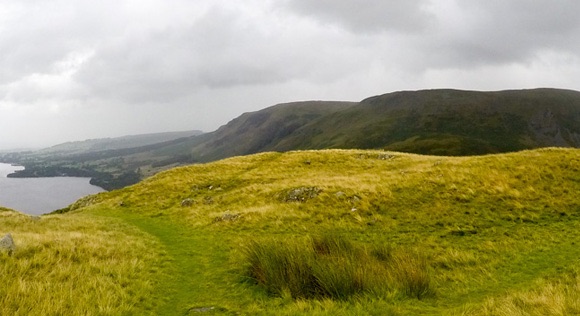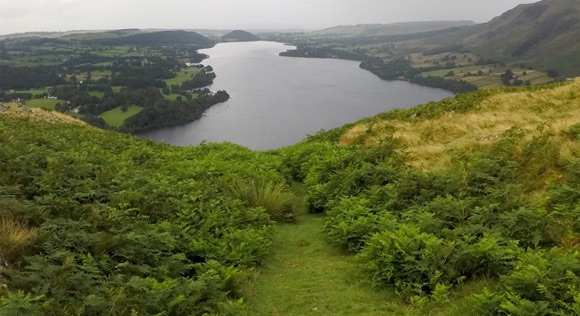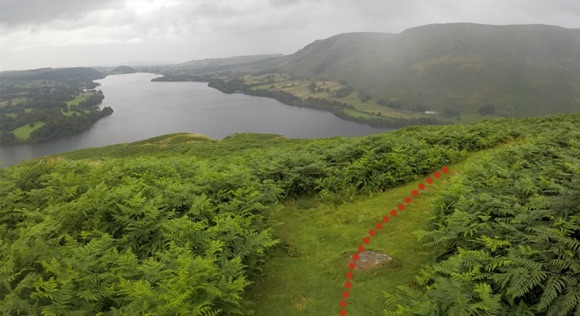 At the four-way section, turn right.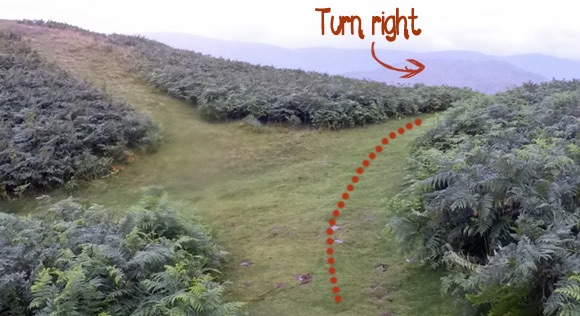 At the next section, keep left.
Keep following the route down to the main road and car park. There are many variations down Hallin Fell with small difference between each path. The paths link up near the bottom. Keep heading downhill towards the main road and you will find your way back to the road and car park.