A little bit of form filling and planning can make your trip to Australia a little easier and stress free. It's boring and time consuming but it's better in the long run.
Visa
You're not getting into Australia without a visa. The majority of backpackers visit Australia on a 417 – Working Holiday Visa. There's no special requirement, aside from being 18-31 years of age and the ability to cough up A$440 (currently £250). The Australian Government website states the following processing times:
75 per cent of applications processed in 

8 days

90 per cent of applications processed in 

29 days
My first-year visa was processed overnight and Hannah's visa was processed within an hour. It wasn't such a smooth process when applying for the second-year visa. Hannah's second-year visa was approved within minutes and my second-year visa took 25 days. We applied at the same time and completed the same farm work. As far as I am aware my regional work was not investigated. The Australian Government website stated that "no second-year visa applications can be followed up until 25 days have passed". I assume someone worked to their deadlines with my second-year visa application.
Bank Account
A bank account is tricky to set up as a backpacker. You don't have a home address and you never know where you will be staying or for how long. Plus, there's a security risk having your bank card delivered to a hostel. When we arrived in Sydney we booked an Airbnb for a place to stay for 2 weeks to relax and sort out the boring stuff. If you don't have that luxury or want a bank account ASAP, Commonwealth Bank have a system that allows you to create an account before you arrive in Australia. You can create the account up to 3 months before you arrive and collect your debit card from a specified Commonwealth Branch once you arrive in Australia. No Australian address required.
Tax File Number
A Tax File Number (TFN) is used for tax purposes while working in Australia. You cannot get a job without it. Applying for a TFN is easy and is completed online. The downside is that you need an address for your TFN to be delivered to. The Australia Tax Office states "Within 28 days, we will send your TFN to the Australian address you give us on your application." Hannah and I received our TFN within 7 days but ensure you have contact with the address you list incase your TFN is delayed.
Medicare
Medicare is Australia's version of the NHS. To receive free medical treatment or doctor's appointments you need to have your Medicare card. It's quick and easy but does involve visiting a Medicare building with your passport and visa. It took about 30 minutes to complete. You can find the your nearest Medicare building on the Australian Government's website.
Travel Insurance
Even with a Medicare card you are not fully covered in Australia. Dental work and ambulance call outs are just two of the many things that aren't covered by Medicare. Travel insurance is pretty cheap for the year and it's definitely worth the extra few quid incase of emergencies. I booked mine through Alpha Travel Insurance and it was £80 for the year.
Phone Number
If your phone is unlocked to all networks it's as simple as putting an Australian sim card into your phone. Their phone plans are labelled as the following:
Prepaid – This is similar to the UK's pay-as-you-go sim; however, they expire after so many days and you lose your credit. You generally get inclusive text, calls and data with a prepaid sim card. If you want an old fashioned pay-as-you-go similar to the UK, Vodafone has Prepaid365 which means your credit lasts a year.
Sim Plan – You can sign up for a monthly or yearly contract. The yearly contract usually has better deals than prepaid.
For a decent prepaid or sim plan you are looking at about $40-$50 a month.
Regional Work
If you want to return to Australia for a second year you need to complete 3 months (88 days) of specified work in a rural location. There's a list of specified postcodes and criteria on the Australian Government's website. You can work in the following industries:
plant and animal cultivation
fishing and pearling
tree farming and felling
mining
construction
The majority of backpackers complete their 88 days working on a farm. Construction is good for making money while completing your regional work but its locations are limited compared to farm work.
I completed my 88 days in Bundaberg, Queensland, on a small family farm picking and packing watermelons, pumpkins, peppers, cucumbers, aubergines and sweet potatoes. I worked on another farm picking cherry tomatoes to speed up the 88 days. You can read about my experience, wages and accommodation.
Hannah and I completed our regional work as soon as we arrived in Australia, well, after 2 weeks in Sydney. We did this for two reasons: It had just turned Spring and we didn't want to complete outdoor work in Summer; and we thought it would be a good way to earn some money before travelling around Australia. I would recommend completing your regional work with at least 4 months to spare of your first-year visa. Some people in our hostel fell just short of completing their 88 days due to bad weather. Some people worked over 50 days in a row because they didn't have enough time on their visa to warrant a day off. Completing the regional work early is a good way to meet other backpackers after landing in a foreign country. You will no doubt see your regional workmates again on your travels around Australia.
Finding Regional Work 
I don't recommend arranging your regional work before you arrive in Australia, but maybe think about when and where you want to complete your regional work. You can apply directly to farmers (or other industries) or you can live in a working hostel and they arrange your work. We applied directly to 12 farms and never received a response. We ended up staying in a working hostel. The hostel placed an advert on Gumtree looking for backpackers to pick cherry tomatoes.
Gumtree is used a lot in Australia. Way more than the UK. It's a good place to look for regional work.
If you have idea of where you would like to complete your farm work, search Google for "working hostels" and give them a call.
View More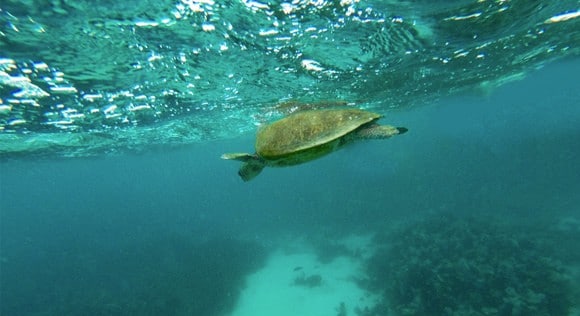 We drove from Perth to Broome to Darwin. We saw sharks, turtles, crocodiles and camped along the way. It was a great way to end our two-year trip in Australia.