A friend convinced me to sign up for the London Triathlon. We were both active and knew the Olympic (1.5 km swim, 40 km bike, 10 km run) triathlon was the most challenging yet achievable distance. Neither of us could swim. We played football, so we could run. We biked to work, so we figured we could bike.
I started my swim training first, almost a year before the triathlon, because I'd never swam properly before. Not long after I'd started to feel comfortable in the pool and swimming 2 km in a training session, my friend dropped out of the triathlon. I had gone too far with the swimming to drop out so I continued solo.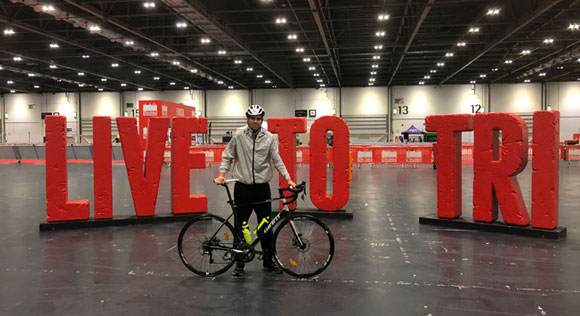 The Actual Day of the London Triathlon
Transport to the ExCel Centre
I followed the official advice and tried to commute by public transport to ExCel London. As I waited for the tube to depart, a tannoy announcement informed the carriage that severe disruption was on the line. They guaranteed arrival at our destination, but couldn't confirm how long it would take. My partner was coming to watch the event and was on the tube with me. She jumped in an Uber and I cycled to ExCel. It was a 10 km cycle and I got lost trying to navigate the roads of London with a failing GPS signal on my phone. I bumped into another participant, identified by the big number across his front, and we collectively arrived at ExCel. The unexpected commute was a good warm up.
[continue reading…]