Travelling by Car
On-street Parking
Horton-in-Ribblesdale has limited on-street parking. You can park for free but it is a residential area and locals may not appreciate losing their parking spot.
National Park Car Park
There isn't a postcode for the National Park Car Park but the postcode for the Pen-y-ghent Cafe is BD24 0HE. The National Park Car Park is 150m away from the cafe. The car park has free toilets available. Proceeds from the car park help maintain the Yorkshire Three Peaks and surrounding areas. The car park fills up quickly so it is recommended to get there early.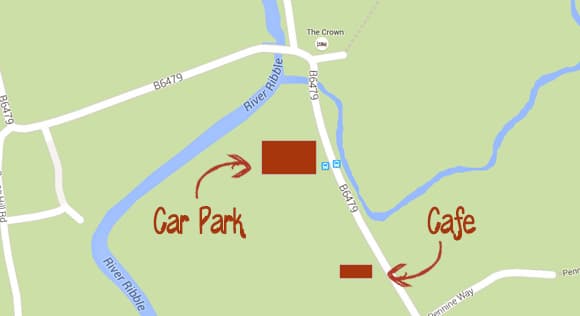 The National Park Car Park is pay and display. Charges apply to all users including blue badge holders. Daily charges are valid between 6am and midnight:
Cars/Minibus (up to 16 passengers)
£2.50 for up to two hours
£4.50 for over two hours
Long stay tickets
24-hour ticket – £5.00
48-hour ticket – £7.50
Please note: There are no coach parking (over 16 passengers) spaces available.
For more information visit the National Park's website.
Alternative Car Park
If the National Park Car Park is full, an alternative car park is usually available in Horton-in-Ribblesdale. Farmers and hotels open their land and charge a small fee (approximately £3) to park on their property.
Travelling by Train
Horton-in-Ribblesdale train station is very close to the Pen-y-ghent Cafe and a footpath is available to avoid walking on the main road. The train line is actually on the Yorkshire Three Peaks route; you have to cross the train track when walking from Ingleborough to Horton-in-Ribblesdale.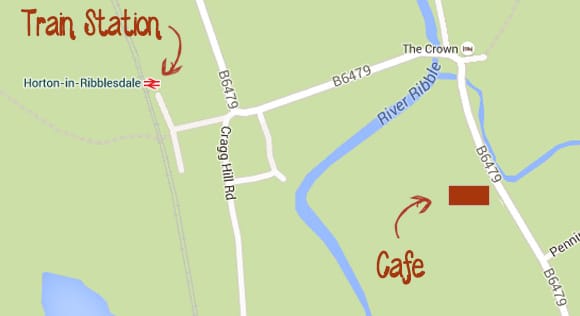 The main train line through the Yorkshire Dales, which stops at Horton-in-Ribblesdale, is the Leeds-Settle-Carlisle route. The train stops at the following, but not limited to, locations:
Leeds
Skipton
Settle
Horton in Ribblesdale
Appleby
Carlisle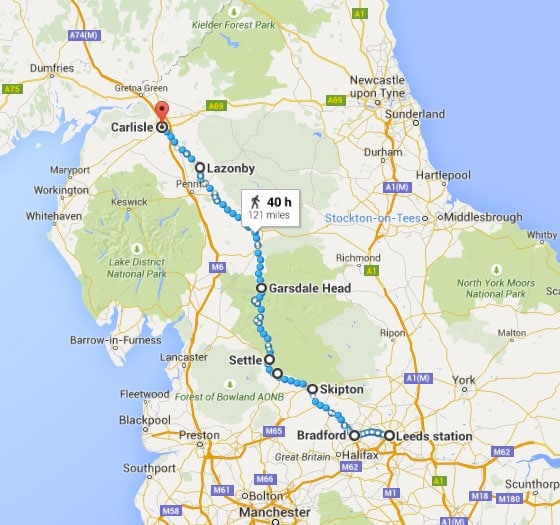 View the train route in Google Maps.
You can view all updates and up-to-date train timings on the Leeds-Settle-Carlisle website.
You can check up-to-date timings and routes from your local station at thetrainline.com
Recommended Pages for the Yorkshire Three Peaks