Group Info
Completion Date
16th June, 2018.
Group Members
Karen Ollett, Tracey McKee, Kim Kirke, Lisa Yates, Lewis Yates
About Your Team
We are a group of friends who wanted to challenge ourselves and in the process raise money for a charity that has special meaning to us for personal reasons.
Completion Time
12 hours
Charity Information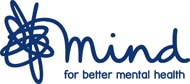 Charity
MIND
About the Charity
MIND are a very worthwhile charity who help those with mental health issues as well as the families and friends.

Charity Website
https://www.mind.org.uk/
Charity Fundraising Link
http://www.justgiving.com/Karen-Ollett1?utm_id=121

Target Amount
£250
---
You can submit your own challenge, photographs and charity information to the Think Adventure website for free. It's a great way to promote your Yorkshire Three Peaks walk.
Recommended Pages for the Yorkshire Three Peaks