Group Info
Completion Date
12th May, 2018.
Group Members
50 walkers from the Hull area walking for a children's charity. We are still looking for more volunteers if anyone is interested?
About Your Team
We are walking to raise funds for a special camera that images the backs of children's eyes (retinas) for The Hull & East Yorkshire Children's Eye Hospital.
You can read our story on: www.heyhullretcam.com
Completion Time
12 hours
Charity Information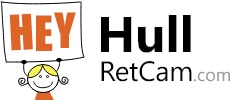 Charity
WISHH
About the Charity
WISHH stands for working independently to Support Hull Hospitals. A Hull family working within WISHH and organising this event to raise a total amount of £105,000 for this camera.
Charity's Website
https://heyhullretcam.com/

Charity Fundraising Link
https://www.justgiving.com/fundraising/heyhullretcam

Target Amount
£105,000
---
You can submit your own challenge, photographs and charity information to the Think Adventure website for free. It's a great way to promote your Yorkshire Three Peaks walk.
Recommended Pages for the Yorkshire Three Peaks