Group Info
Completion Date
8th July, 2017.
Group Members
Sean Bond, Alison Bond, Nigel Bond, Rob Bond, Harry Bond, Jon Gilson, Sarah Austin, Ann Baxter, Mark Jones, Ken Hodgkinson, Gordon Darlington, Jane Salt, Mike Riley, Alison Miller, Rich Salt, Netty Salt, Sandra Brooks, James Eason, Susan Lewis.
About Your Team

On 8 July 2017 a crack team of finely honed athletes will be taking on the Yorkshire 3 Peaks challenge to raise money for Alzheimer's Society*
On 8 July 2017 a team of mainly middle aged+, mainly overweight, mainly occasional walkers will be attempting to survive the Yorkshire 3 Peaks challenge to raise money for Alzheimer's Society*
*delete as appropriate.
Why Alzheimer's Society?
Some of us have experienced/are experiencing the devastating effects of this terrible illness.
Please take 10 minutes to read Tony Husband's moving account of his father's dementia. http://www.caroncares.co.uk/caron-cares/saddest-goodbye/
That's why.
Completion Time
11 hours 40 minutes
Charity Information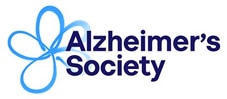 Charity
Alzheimer's Society
About the Charity
Alzheimer's Society are the only UK charity investing in research into dementia care, cause, cure and prevention. They are committed to spending £150 million on cutting-edge research over the next decade. Every project funded directly addresses the needs and concerns of people affected by dementia.
Charity's Website
https://www.alzheimers.org.uk/
Charity Fundraising Link
https://www.justgiving.com/fundraising/Alison-Bond3
Sponsorship Target
£2000 target (£1650 raised so far)
Notes from the Day:

Walk completed by the team ranging from 13 years to 70 years of age in under 12 hours in glorious sunshine. There a few blisters, many stiff limbs and bright red legs and arms but we're pleased that we've raised money for the Alzheimer's Society.
Any additional donations are most welcome and appreciated.
---
You can submit your own challenge, photographs and charity information to the Think Adventure website for free. It's a great way to promote your Yorkshire Three Peaks walk.
Recommended Pages for the Yorkshire Three Peaks