Group Info
Completion Date
13th July, 2019.
About Your Team
Team Ladyhawke are the friends and family members of team member Hannah, who is walking for Turning Point after they provided her with a counsellor – invaluable support at a very difficult time. So now is the time to give something back!
Charity Information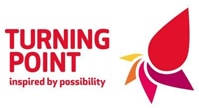 Charity
Turning Point Talking Therapy
About the Charity
Turning Point are a leading social enterprise, providing health and social care services in over 300 locations across England.
They work with people who need our support with their drug and alcohol use, mental health, offending behaviour, unemployment issues and people with a learning disability. They aim to inspire and empower them to discover new possibilities in their lives.
Charity Website
https://www.turning-point.co.uk
Charity Fundraising Link
https://www.justgiving.com/fundraising/teamladyhawke
---
You can submit your own challenge, photographs and charity information to the Think Adventure website for free. It's a great way to promote your Yorkshire Three Peaks walk.
Recommended Pages for the Yorkshire Three Peaks