Group Info
Completion Date
8th September, 2018.
Group Members
Laurel Nicholls, Sam Johnson and Sharon Brigden
About Your Team
SLB's very own Sharon, Laurel and Sam will be braving the 24 mile trek over the hills of Pen-y-ghent, Whernside and Ingleborough, with a total climb of 5,200ft in under just 12 hours – more commonly known as the Yorkshire Three Peak Challenge.
Sounds gruelling, right? Maybe, but our small sacrifice is trifling in comparison to the pain and suffering disabled children have to endure every single day. PhysCap provide the means for these kids to be able to live as normally and comfortably as they can.
Any donation you can spare to this cause would be wholeheartedly appreciated by us, and completely life changing for them.
Completion Time
10 hours 50 minutes
Charity Information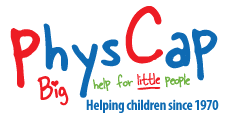 Charity
Physcap
About the Charity
PhysCap is a Yorkshire charity dedicated to improving the quality of life for children suffering from severe physical disabilities, by purchasing specialised and therapeutic equipment.
The goal of the charity is to ensure that we always have the funds readily available to help children cope a little better with disabilities and to offer financial assistance whenever the need arises. Their aim is to always be in a position to say YES when requests for help and assistance are received. They are known as the 'last resort' when all other doors have been closed.
Charity Website
http://www.physcap.org/
Charity Fundraising Link
https://www.justgiving.com/fundraising/teamslb
Target Amount
£750
---
You can submit your own challenge, photographs and charity information to the Think Adventure website for free. It's a great way to promote your Yorkshire Three Peaks walk.
Recommended Pages for the Yorkshire Three Peaks