Group Info
Completion Date
1st September, 2018.
Group Members
36 tough Quoddies!
About Your Team
36 Quoddies will be participating in the Yorkshire Three Peaks challenge in September. Our teams from both the Leeds and London office will be taking on the peaks of Pen-y-ghent, Whernside and Ingleborough. The 24 mile long route includes 1585m of ascent!
If you would like to support us please visit our JustGiving page!
Completion Time
12 hours
Charity Information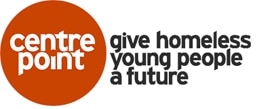 Charity
Centre Point
About the Charity
Quod is raising money for Centrepoint, the UK's leading charity for homeless young people. Centrepoint recognises that vulnerable young people need much more than a bed. It provides young people with a safe place to live, specialist care to help them rebuild their mental and physical health, and the support they need to get back into education, training and employment.
Charity Website
https://centrepoint.org.uk/
Charity Fundraising Link
https://www.justgiving.com/fundraising/charity-committee-quod-y3peaks
Target Amount
£4500
---
You can submit your own challenge, photographs and charity information to the Think Adventure website for free. It's a great way to promote your Yorkshire Three Peaks walk.
Recommended Pages for the Yorkshire Three Peaks