Group Info
Completion Date
30th September, 2018.
Group Members
Kirsty Sandamas, Alice Gale, Jazz Bellamy-Marks and Adam Valentine
About Your Team
We're a group of young volunteers from Sheffield fundraising for our charity event Oxjam. This is part of a nation-wide grassroots festival scheme in aid of Oxfam, using local artists, volunteers, venues and vendors to celebrate community and raise money to alleviate global poverty.
We are of mixed ability and this will be a real challenge both mentally and physically. We hope to complete the challenge in under 10 hours!
Completion Time
10 hours
Charity Information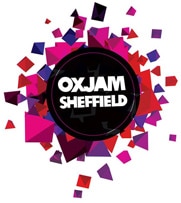 Charity
Oxjam Sheffield
About the Charity
Oxjam Sheffield 2018 is a one-day music festival taking place on 3rd November. Having started with zero-funds, the festival is entirely funded through donations, fundraisers, and sponsorships at the hands of our small team of volunteers. This is a celebration of community, designed to encourage local members of the community to learn new skills and participate in a nationwide movement. Last year's festival raised over £5000 so we have a huge target to beat! All money raised will go towards Oxfam's efforts to alleviate global poverty.
Charity Website
https://www.facebook.com/pg/OxjamSheffieldFestival/about/?ref=page_internal
Charity Fundraising Link
gf.me/u/k4urxq
Target Amount
£400
---
You can submit your own challenge, photographs and charity information to the Think Adventure website for free. It's a great way to promote your Yorkshire Three Peaks walk.
Recommended Pages for the Yorkshire Three Peaks