Group Info
Completion Date
18th October, 2017.
Group Members
Michael Kelly, Michael Kelly, Callam Coe, Colin Strowbridge, Leanne Cantrell, Kate Howard, Emma Clamp, Michael Harris, Anna Sharp, Francesca Coa, Jason Vardy, Jordan Mcquade, Callam Macdonald, Shannon Atkinson, Aimeelea Smith, Tanya Wilson, Danielle Smith, Emma Majka, Rebecca Farrow, Bryany Tod, Mark Hopkinson, Paul Sutton, Sonia Cooper, Jillian Ellis, Juliet Williams and Nichola Ripley
About Your Team
Next PLC's new Doncaster Call Centre have already done several challenges to raise money for local charities (sponsored Stepper-thon, charity rowing challenge) but this is the biggest yet. 25 of us, with ages spanning from 18 to 50, are tackling the Yorkshire 3 Peaks for Bluebell Wood Hospice of Sheffield.
Completion Time
11.5 hours
Charity Information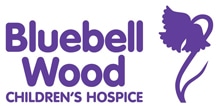 Charity
Bluebell Wood Hospice
About the Charity
Bluebell Wood Children's Hospice offers care and support to children with a shortened life expectancy, both in their own homes and their hospice in North Anston. Bluebell Wood is a place filled with laughter and love. They give families the chance to relax, take a break and have fun, and they help support the whole family
Charity's Website
http://www.bluebellwood.org/about-bluebell-wood/

Charity Fundraising Link
https://www.justgiving.com/fundraising/michael-kelly75

Target Amount
£1500
---
You can submit your own challenge, photographs and charity information to the Think Adventure website for free. It's a great way to promote your Yorkshire Three Peaks walk.
Recommended Pages for the Yorkshire Three Peaks