Group Info
Completion Date
23rd June, 2018.
Group Members
Janet smith, Bea Manville, Wendy Newall, Susie white, Kay Pearce , Veronica Driver and Hayley Ravill.
About Your Team
We are a group of women from Ilkley who love walking and fancied a challenge.  We have all been touched by trauma and loss in one way or another and want to raise a few pennies for MIND along the way but also a great way to get together in memory of Jo Cox, her birthday weekend.
Completion Time
12 hours
Charity Information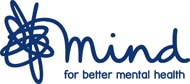 Charity
MIND
About the Charity
They provide advice and support to empower anyone experiencing a mental health problem. They campaign to improve services, raise awareness and promote understanding.
Charity's Website
https://www.mind.org.uk/

Charity Fundraising Link
TBC
Amount Raised
TBC
---
You can submit your own challenge, photographs and charity information to the Think Adventure website for free. It's a great way to promote your Yorkshire Three Peaks walk.
Recommended Pages for the Yorkshire Three Peaks