Group Info
Completion Date
17th August, 2019.
Group Members
Jo Sharp, Caroline Brown and Julia Paine.
About Your Team
Myself, Caroline and Julia decided to start a walking challenge to get more active, as these walks progress and became longer we wanted to make these worthwhile. We decided to challenge ourselves and gave ourselves a challenge of getting fit enough to complete the Yorkshire Three Peaks. We have been in training for 4 months and aim to complete this on the 17th August 2019. We decided to do this for ourselves but felt that this could benefit others also. Due to working with vulnerable children we felt that there was no better charity but to give something back and help a charity that works to keep children safe. We are doing this to raise money for PACE – Parents against child sexual exploitation.
Completion Time
12 hours
Charity Information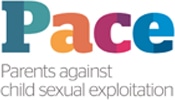 Charity
PACE
About the Charity
Pace is a lifeline for many parents and families – help us continue this critical support by doing something special for PACE.
Charity Website
https://paceuk.info/
Charity Fundraising Link
https://www.justgiving.com/fundraising/joanne-sharp3
Target Amount
£443.80
---
You can submit your own challenge, photographs and charity information to the Think Adventure website for free. It's a great way to promote your Yorkshire Three Peaks walk.
Recommended Pages for the Yorkshire Three Peaks