Group Info
Completion Date
23rd March, 2019.
Group Members
Jane Harris, Anna Cartwright, Saish Insole, Tina Kitchener, Rebecca Johnson, Ed Stewart, Laura Ireland, Mel Moffat.
About Your Team
All are teachers in Hull.  Teach at Collingwood Primary School.  Jane is retired but is the Chair of Governors at the school.  Ages range between 30-60 years.
Homelessness is a massive issue in this country; a walk through any city centre, however blinkered the public might be , illustrates the scale of the problem. Many young people, through no fault of their own, find themselves living on the streets, entering a dangerous and squalid existence. Therefore, any support we can give to Centrepoint in their quest to help and support young people make a success of their lives and regain their hope and self belief is worth a huge effort
Charity Information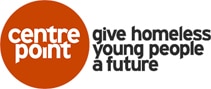 Charity
Centrepoint
About the Charity
Centrepoint provides housing and support for young people in London, Manchester, Yorkshire and the North East and through partnerships all over the UK.
They aim to give homeless young people a future and we want to end youth homelessness.
Charity Website
https://centrepoint.org.uk/
Charity Fundraising Link
www.gofundme.com/collingwood-crew
---
You can submit your own challenge, photographs and charity information to the Think Adventure website for free. It's a great way to promote your Yorkshire Three Peaks walk.
Recommended Pages for the Yorkshire Three Peaks