Group Info
Completion Date
7th June, 2019.
Group Members
Tom Duggan, Ben Tibbetts, Louise Sutton, Sarah Ball, Rupert Detheridge, Sian Abbinnett.
About Your Team
We are a group of specialist surveyors who want to raise money for a cause that is very close to our hearts. As some of us know from personal experience, the staff at Birmingham Children's Hospital work tirelessly and under increasingly difficult conditions to deliver outstanding care to sick children from all over the UK, as well as the West Midlands and the Black Country. We also know that some of the children in this hospital will have spent most of their lives there, rather than at home, and that the hospital does its very best to support their parents and families. We are all so lucky to have such an important resource for our children on our doorstep, and we want to do everything we can to support it. Please give generously; we may get some blisters on the way but that's nothing compared to what some of these children and their families are going through
Completion Time
12 hours
Charity Information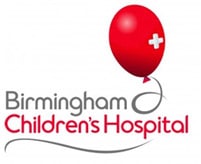 Charity
Birminghams Children Hospital Charity
About the Charity
At Birmingham Children's Hospital Charity, we believe there's always more we can do for our sick kids and that's why we will always strive to do more for our patients and families. It's our mission to raise the vital funds needed to make a real difference to all who use our hospital. Your support empowers us to take innovative approaches to treating some of the sickest children in the UK. Your fundraising enables us to make our hospital feel just like home. Your donations are helping us to find new ways to treat and cure childhood diseases
Charity Website
https://www.bch.org.uk/
Charity Fundraising Link
https://www.justgiving.com/fundraising/btsurveyors
Target Amount
£1500
---
You can submit your own challenge, photographs and charity information to the Think Adventure website for free. It's a great way to promote your Yorkshire Three Peaks walk.
Recommended Pages for the Yorkshire Three Peaks