Group Info
Completion Date
12th August, 2017.
Group Members
Thelma Swift, Graham Swift, Holly Swift, Liam Wilson, Tom O'Dowd, Thomas Brett, Louise Slater, Irvin Washington, Amanda Dobbs, Kacelea Dobbs, Adam Brett
About Your Team
We are all raising money for SANDS. So looking forward to our challenge. Hoping for some nice weather but not too hot. Joining us is Jodie Brett, our driver for the day. Stopping at each stop point so we can eat and stock up our supplies
Completion Time
12 hours
Charity Information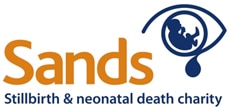 Charity
SANDS
About the Charity
Helping to support families that have lost babies born sleeping or die shortly after birth.
Charity's Website
https://www.sands.org.uk/
Charity Fundraising Link
https://www.gofundme.com/keeping-indies-name-alive
Amount Raised
Target: £600
---
You can submit your own challenge, photographs and charity information to the Think Adventure website for free. It's a great way to promote your Yorkshire Three Peaks walk.
Recommended Pages for the Yorkshire Three Peaks