Overview
Distance: 3.5 miles; 5.5 km
Difficulty: Hard
Estimated Time: 3 hours
Map: OL6 The English Lakes – South Western Area
Route: View in Google Maps
GPX File: Download GPX file (desktop only) – What is a GPX file?
Jack's Rake is a popular Grade 1 scramble in the Lake District. There are other Grade 1 scrambles covered on the Think Adventure site, such as Helvellyn via Striding Edge and Blencathra via Sharp Edge but there's no doubt that Jack's Rake is one of the more difficult Grade 1 scrambles.
One key difference for Jack's Rake is the flow of water coming down the route. Jack's Rake is a drainage line which is amplified in wet weather. It's not recommended to complete in heavy rain as the rocks become more slippery.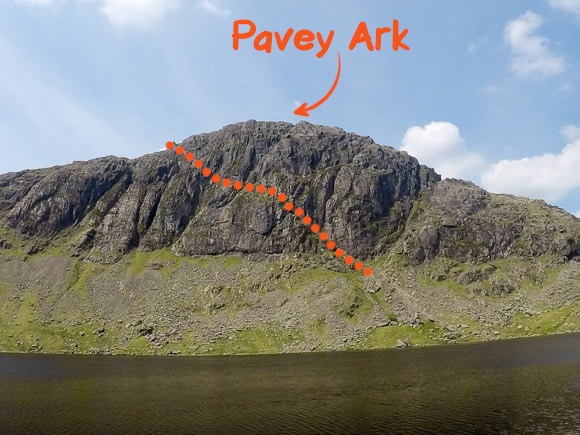 The route up Jack's Rake has eroded over years of wear and tear from other walks. Ensure the rocks you're holding are secure and don't go to close to other climbers as there's always a risk of loose rocks falling. As with other Grade 1 scrambles, sadly people have lost their lives on Jack's Rake. The danger is increased when people try and avoid some of the steeper sections and expose themselves to greater heights. Keep to the main climbing route.
Jack's Rake is not an introduction to scrambling. If you are unsure of your ability, try another Grade 1 scramble such as Helvellyn or Blencathra before attempting Jack's Rake. There are sections where you will need to hold your own bodyweight and pull yourself up over rocks. Some sections are exposed so a head for heights is definitely required. It's worth noting that on a busy day, it will be extremely difficult to back out of completing Jack's Rake once you have started as there will be other climbers behind you.
While the above text may sound scary and off-putting, many people complete Jack's Rake safely each year. It's a fantastic and challenging route which will no doubt leave you with a great feeling of accomplishment.
Route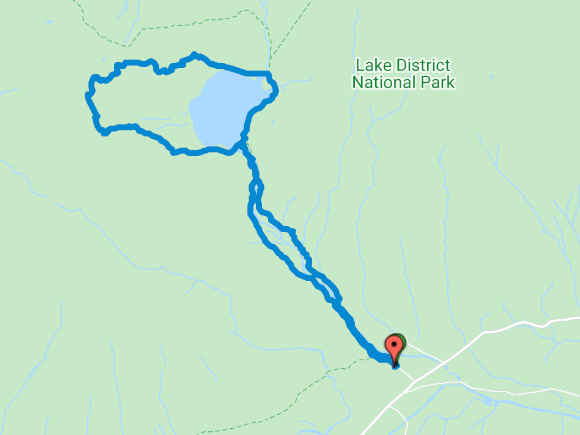 View route in Google Maps
Elevation Profile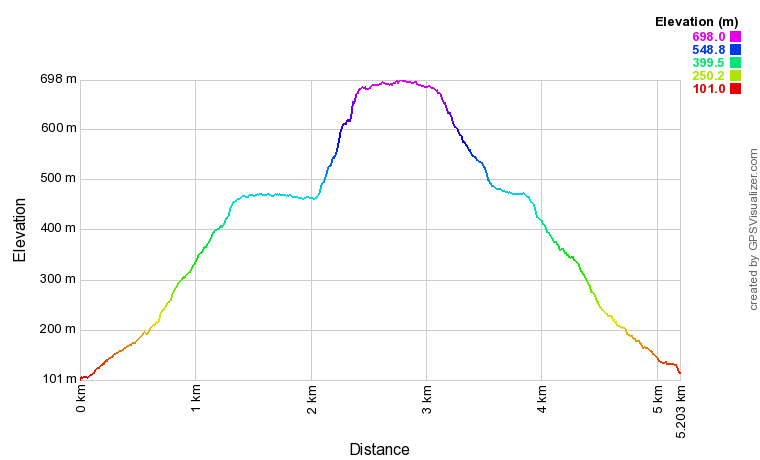 Car Parking and Facilities
The start of Jack's Rake route is in the ever-popular Great Langdale. The National Trust Carpark at the start of the walk is New Dungeon Ghyll. The parking prices are
2 hours – £3.50
4 hours – £6.00
All day – £8.00
If the New Dungeon Ghyll carpark is full, there is also pay-and-display parking at Sticklebarn pub.
There are a few pubs in Great Langdale with food and toilets available. There are no facilities on the route.
Start of Jack's Rake
From the New Dungeon Ghyll, head through the wooden gate, following the signpost for 'Public Bridleway'.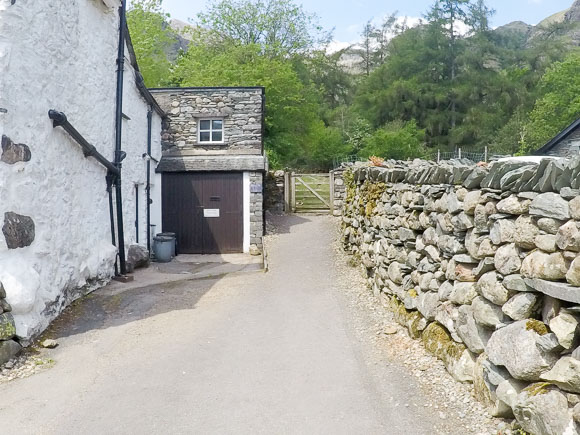 Follow the worn route to the left.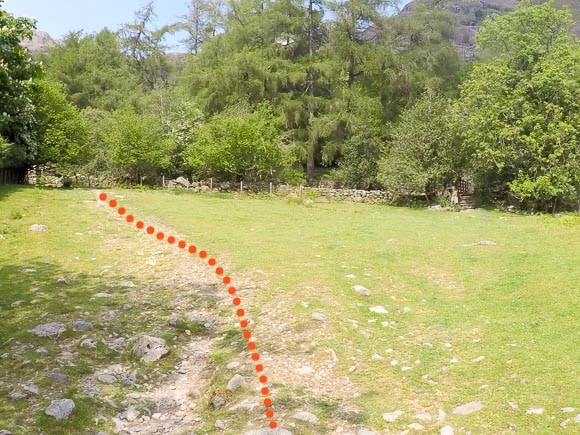 The route to Jack's Rake is quite steep. It's a constant incline up rocky steps. The route is simple to follow as Stickle Ghyll (the stream) directs the way to Stickle Tarn.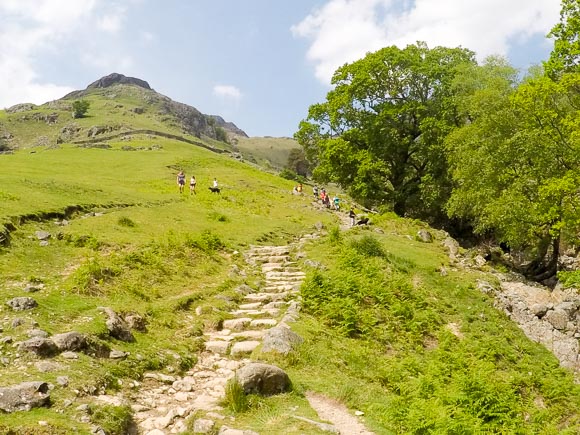 There are different routes to Sickle Tarn and there are paths on either side of Sickle Ghyll. This guide ascends with Sickle Ghyll on the left-hand side and returns on the opposite side of the stream. Cross over the bridge.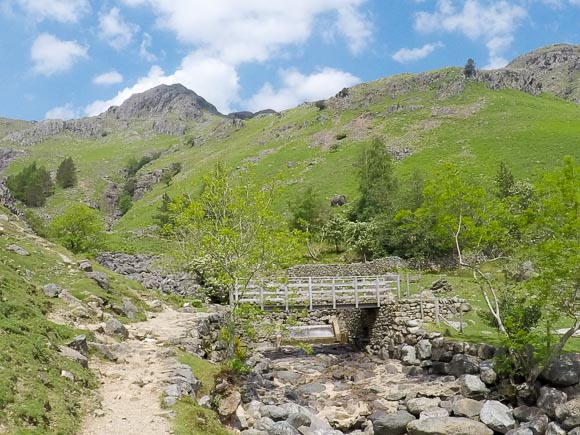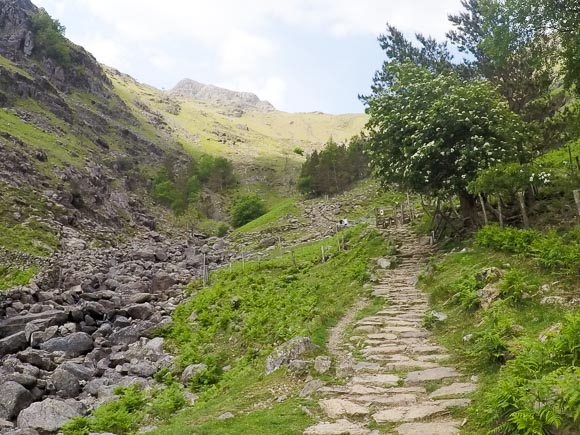 As you approach Sickle Tarn, you will need to cross over Sickel Ghyll.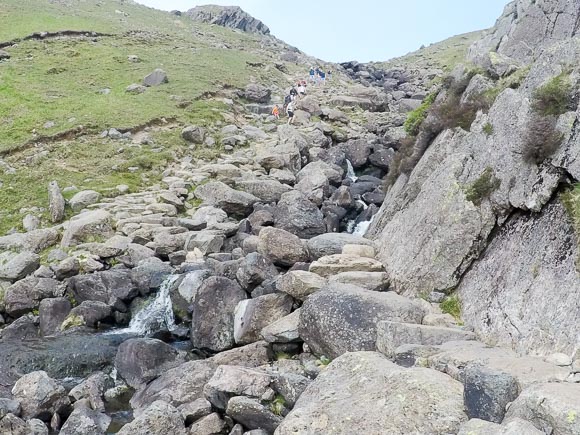 There is a small scrambling section just before Sickle Tarn.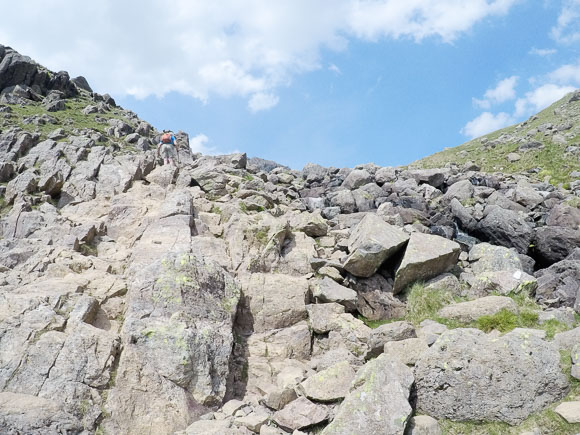 Sickle Tarn is a great place for a rest before tackling Jack's Rake. You can see the route up Jake's Rake.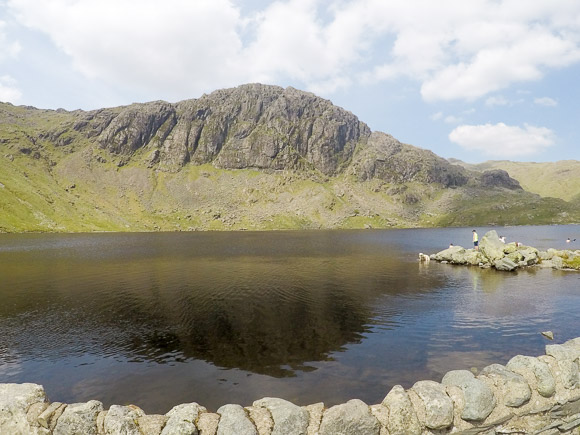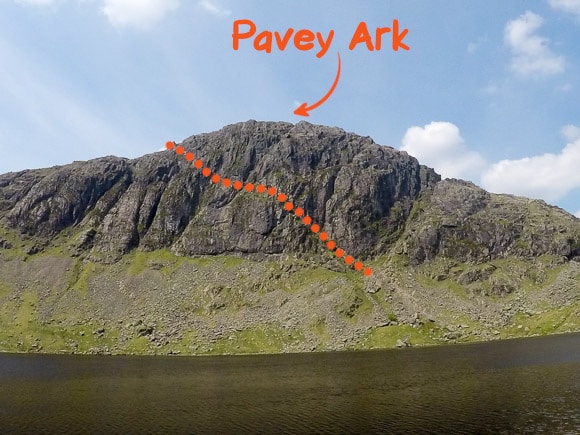 Follow the path around Sickle Tarn to Jack's Rake.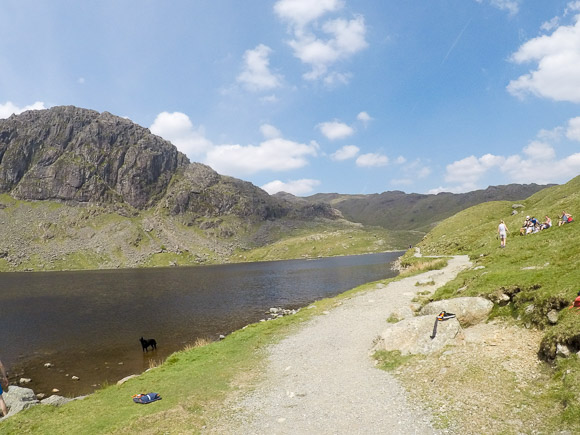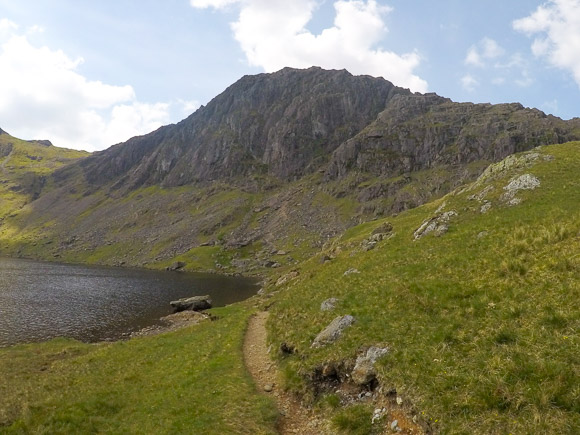 As you approach Jack's Rake you will see the climbing route leading up the face of Pavey Ark.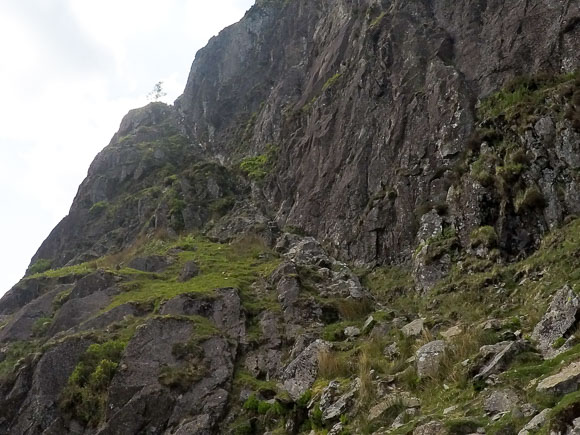 Looking back down to Sickle Tarn.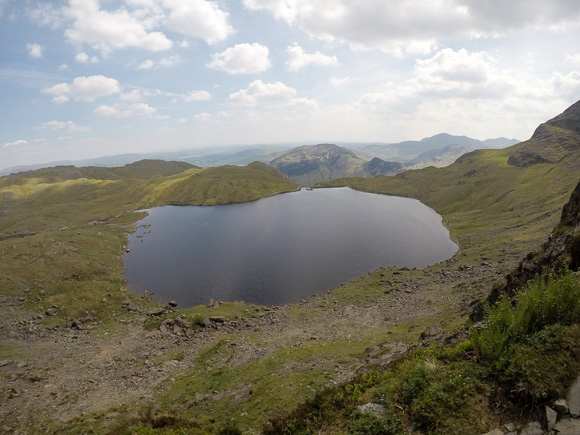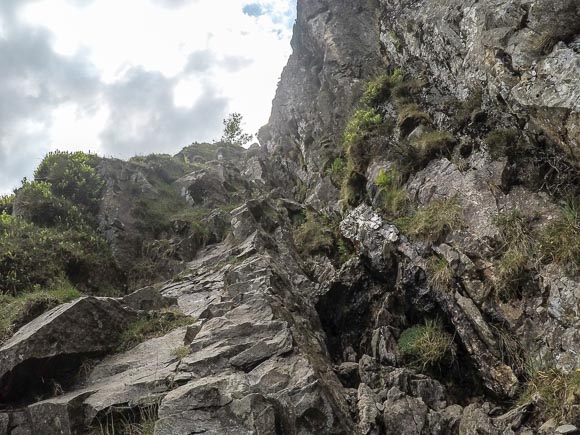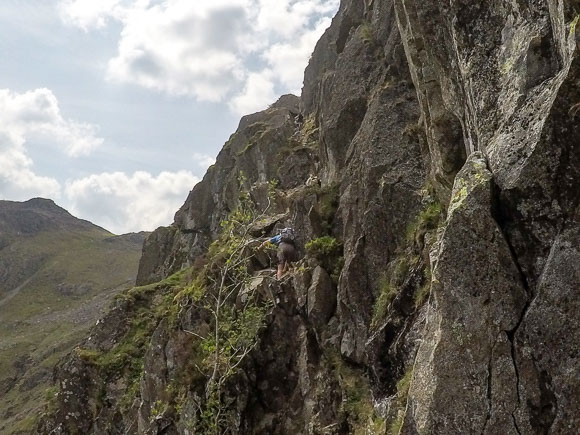 The route levels off as you approach the top.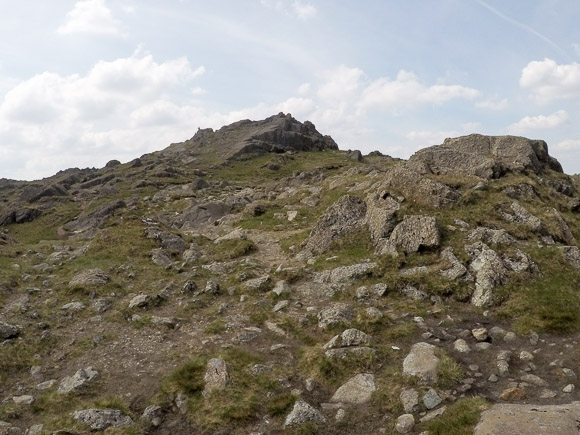 The path isn't well defined at the top. Head in the direct of Harrison Stickle. You could also summit Harrison Stickle (732 m) if you wish to tick off another summit.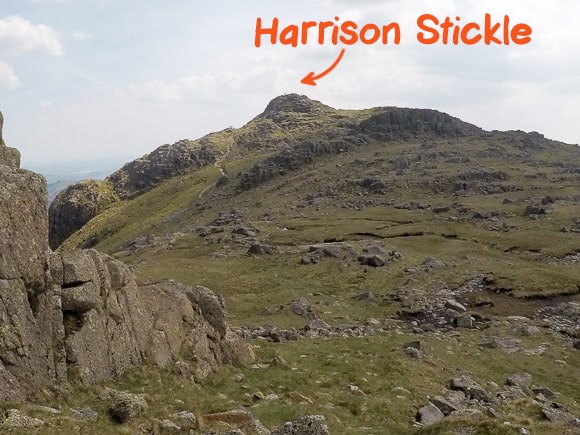 Turn left, following the decline back to Stickle Tarn.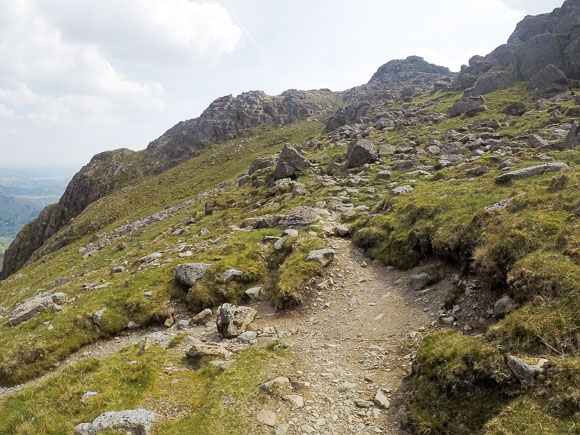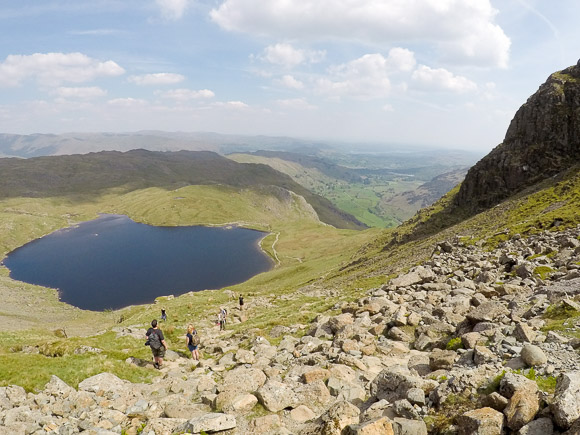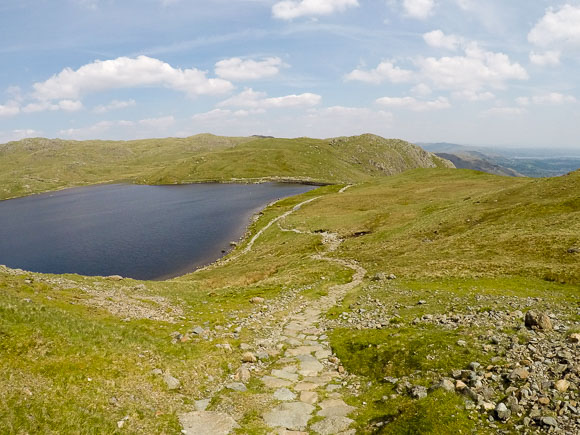 Follow Stickle Ghyll back down to New Dungeon Ghyll.