Overview
Distance: 13 miles; 21 km
Difficulty: Easy
Estimated Time: 1 hour cycling. 4 hours walking.
Map: OS 293 Kingston Upon Hull and Beverley and OS 295 Bridlington, Driffield & Hornsea
Route: View in Google Maps
GPX File: Download GPX file (desktop only) – What is a GPX file?
The Hull to Hornsea cycle or walk is a popular route for the locals of Hull. Residents will have either completed the walk or cycle themselves, or at least sponsored a friend who has completed the route for charity. The route is traffic free and flat, with no more than 35 metres in elevation, making it a great route for families.
The route is an old railway line which is now maintained by the charity Sustrans. Sustrans, a combination of 'sustainable' and 'transport', are creating a UK-wide network of safe and accessible traffic-free paths for everyone.
The route is not suitable for road bikes.
The route is not a circular. You can return via the same route or catch a bus back to Hull.
Route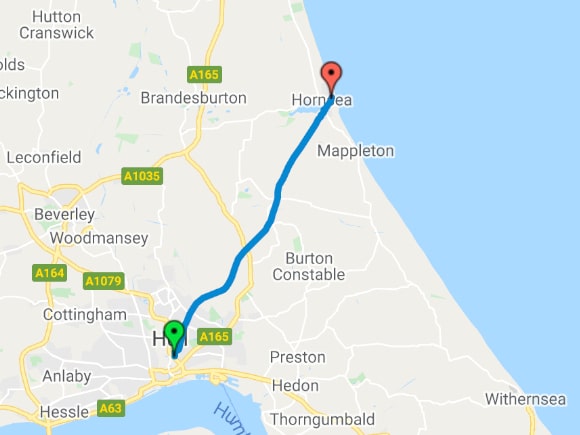 View route in Google Maps
Elevation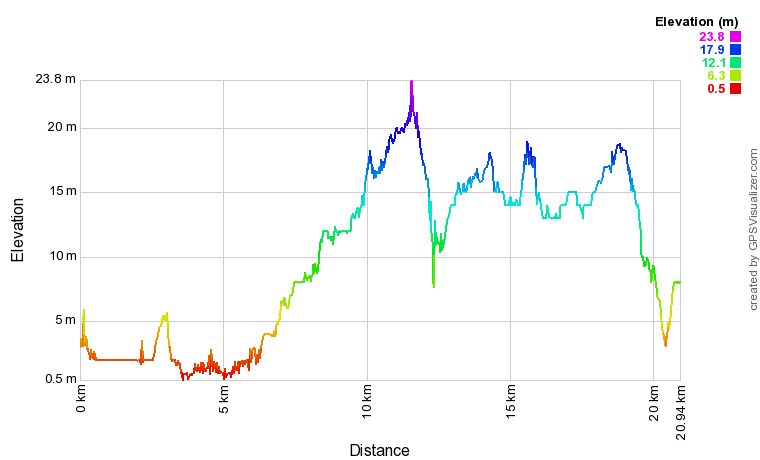 Car Park and Facilities
This route starts at the James Reckitt/Mount Pleasant roundabout as this is the first section of the Hull to Hornsea route that is traffic free. You can join the Hull to Hornsea route further down James Reckitt, at the Chamberlain Road roundabout, or on Kestrel Avenue.
Depending on where you start this route, will depend on what car parking and facilities are available.
Mount Pleasant/James Reckitt
There is on-street car parking on Dansom Lane and James Reckitt Avenue. There are food/toilets at Mount Pleasant Retail Park.
James Reckitt/Chamberlain Road.
There is on-street parking on James Reckitt Avenue.
Kestrel Avenue
There is on-street parking on Kestrel Avenue.
Start of the Hull to Hornsea route
The route starts near the Mount Pleasant/James Reckitt roundabout. Follow the blue sign for Hornsea.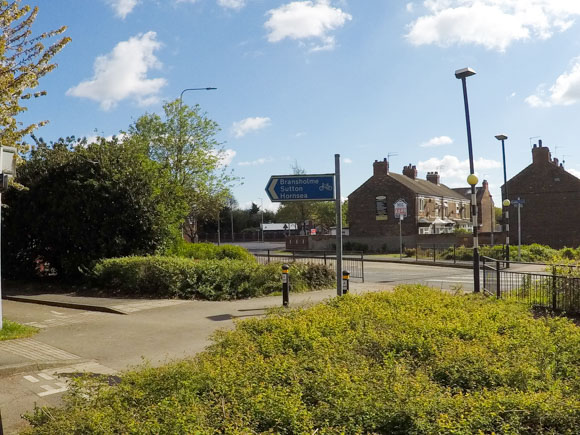 The route is part of the Trans Pennine Trail and is Route 66 of the National Cycle Network.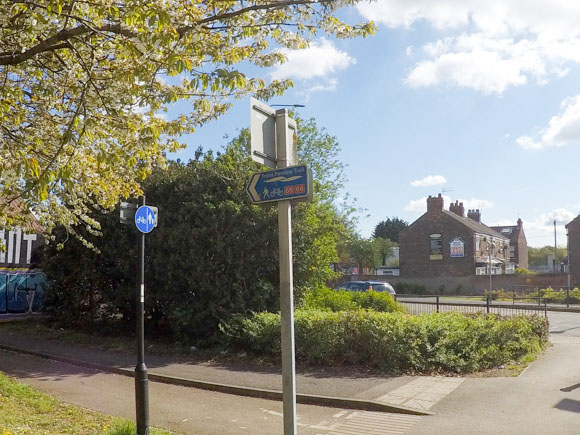 Turn right, following the sign for Hornsea.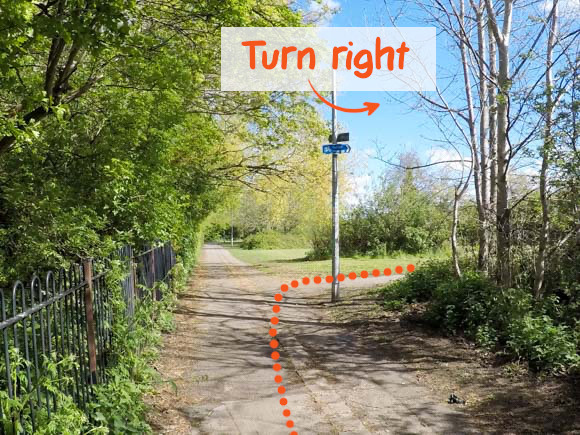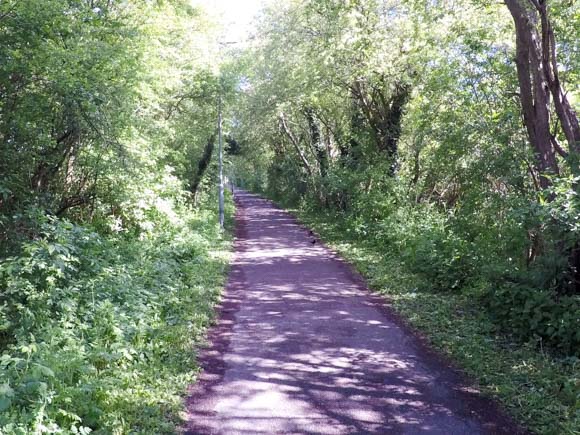 The Route 66 is popular among local dog walkers and cyclists. The further you venture outside of Hull the quieter the path becomes.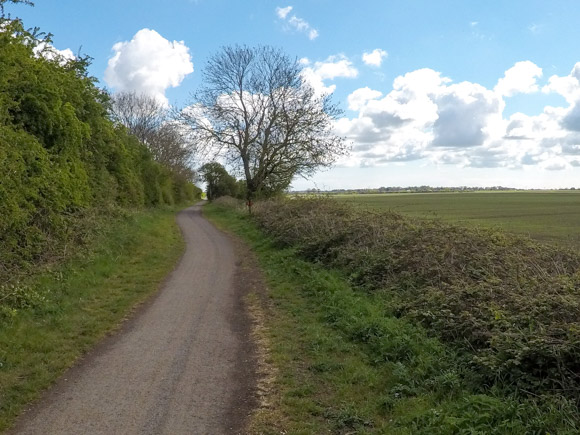 There are a few road crossings along the route. Take care when crossing the roads as they can be quite busy.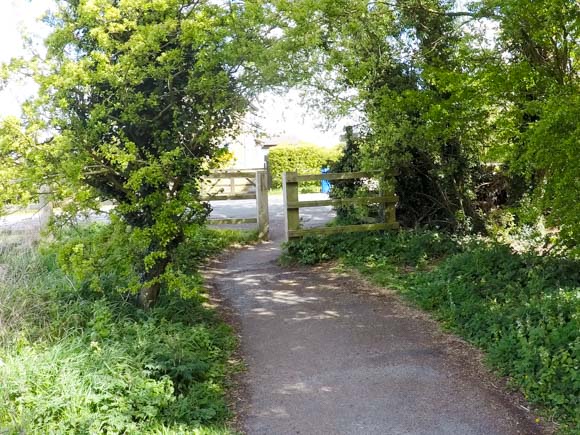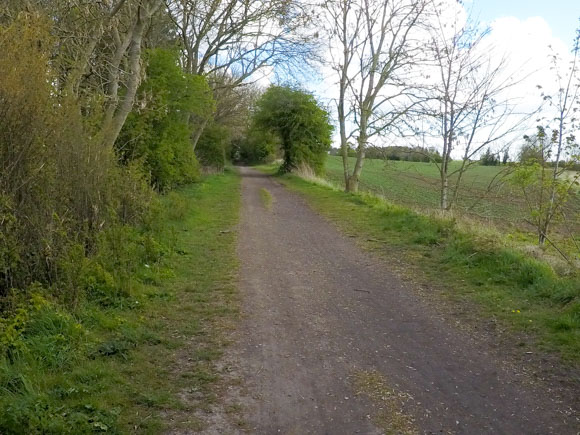 As you approach New Ellerby, you will cross a signpost highlighting that you're just over the halfway mark to Hornsea – 6 miles to go.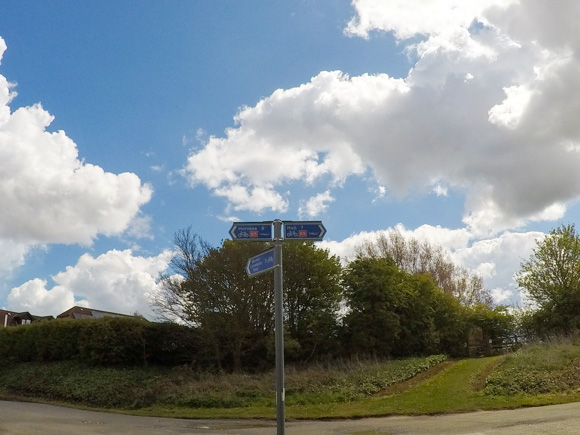 There is a pub, The Railway Inn, in New Ellerby if you require a rest stop.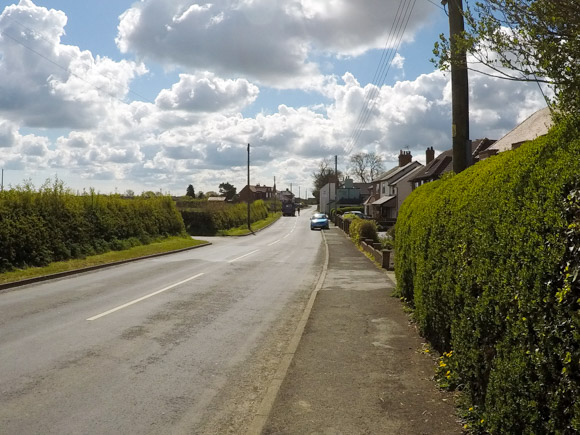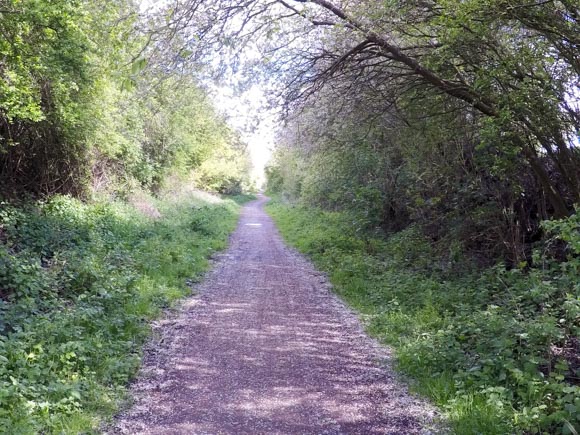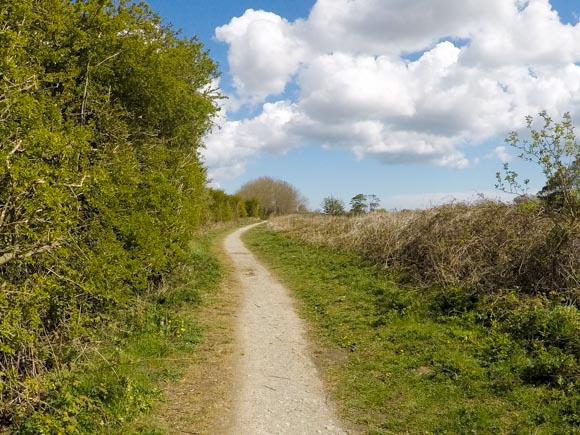 As you reach the end of the route, turn right.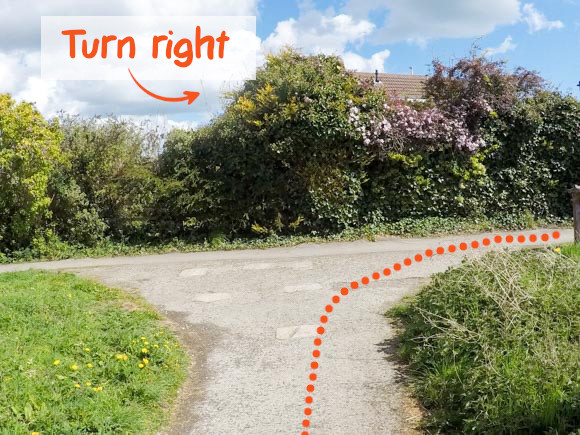 Turn left onto Marlborough Avenue.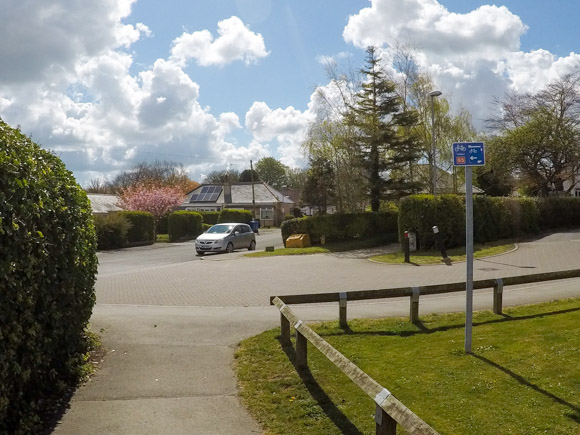 There is a roundabout at the end of Marlborough Avenue. Use the cycle lane and footpath to continue over the roundabout.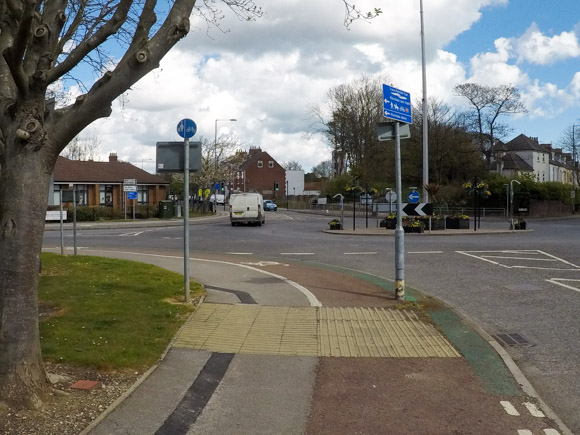 The next traffic-free section is highlighted.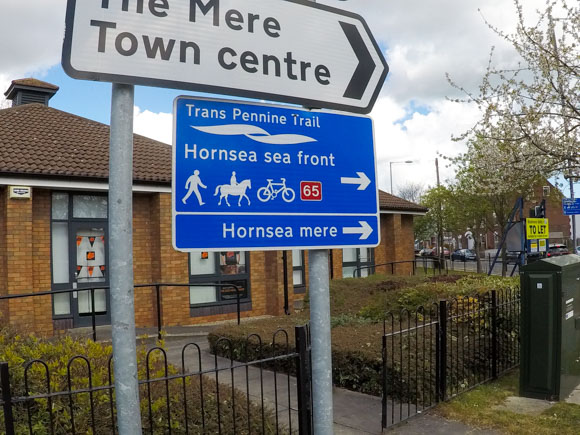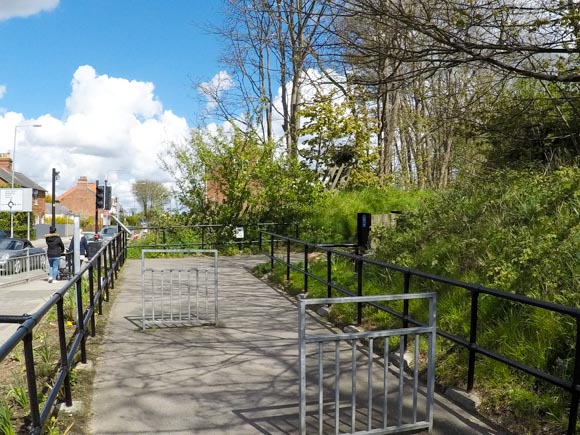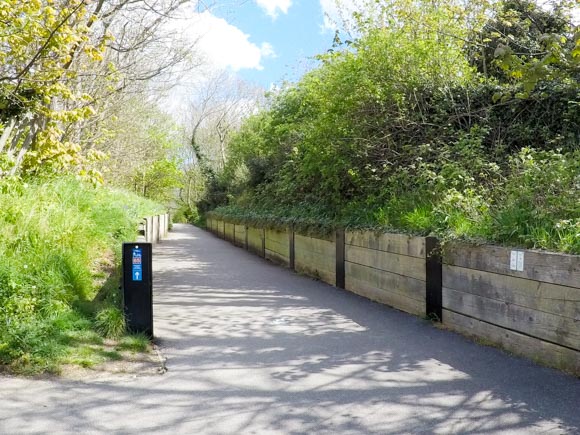 The path leads to the Hornsea seafront.