Starting and ending in quaint town of Edale, this classic circular route takes on the highest trails, ridges and summits around the Dark Peak. Covering 21 miles and ascending almost 1400m, the route is a great way to take in the best that the Peak District has to offer.
Taking in Ringing Roger, Rushtop Edge, Win Hill, Mar Tor and Brown Knoll, you'll get fantastic views of the beautiful Edale Valley, with panoramic views of the entire route laid out around you and gorgeous views over the Derwent reservoirs, it's the perfect route for a spectacular day out with Lost Earth Adventures.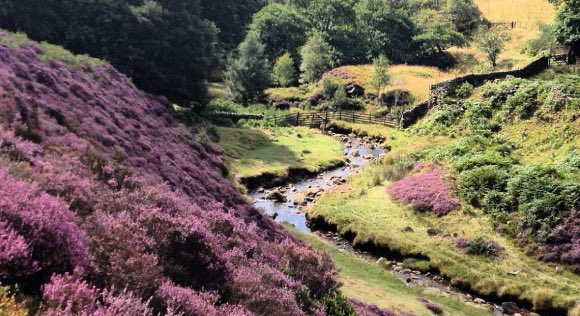 Booking a guided tour with Lost Earth Adventures offers extra levels of safety, security and sociability when competing the Edale Skyline Challenge:
Qualified, insured and first aid trained Mountain Leaders
Opportunity to socialise with other like minded walkers
Support in raising money for charity
The role of your Mountain Leader is to assess the overall ability and experience level of the group and set a pace that accommodates this and ensures everyone is happy. The Mountain Leaders work in a maximum ratio of 1 guide per 10 walkers, so you will always be in good hands regardless of pace or fitness level.
Wanting to plan a corporate or school event? A Guided walk with Lost Earth Adventures can offer you:
Professional event organisation
Child protection policy
DBS checked staff for all activities involving children
Detailed risk assessments
Full public and product liability insurance
Group Insurance
Contact
View more information here: https://www.lostearthadventures.co.uk/edale-skyline/
Call Lost Earth Adventures on 01904 500094