Overview
Height: 200m; 656 ft
Distance: 6 miles; 10 km
Difficulty: Easy
Estimated Time: 3 hours
Map: OL21 South Pennines
Route: View in Google Maps
GPX File: Download GPX file (desktop only) – What is a GPX file?
The village of Haworth and the Bronte Waterfalls are made famous by the Bronte Family; particularly Emily as Top Withens, a ruined farmhouse, is thought to be Heathcliff's home in Wuthering Heights. This walk ventures passed the Bronte Waterfalls, Top Withens and Lower Laithe Reservoir.
The Japanese have a strong affection for the Bronte sisters. A large number of Japanese visitors travel to Haworth, the birthplace of the Bronte Sisters, and complete the Bronte Waterfalls circular walk each year. The idea of Japanese tourists visiting Haworth is even the setting of a novel by Mick Jackson, Yuki chan in Brontë Country, in which a Japanese student retraces her late mother's footsteps through Yorkshire. A literature professor at the University of Iowa, Judith Pascoe, has even devoted years into studying the Japanese obsession with the Brontes. Due to the number of overseas visitors to Haworth and the Bronte Waterfalls walk, the signposts have Japanese translations.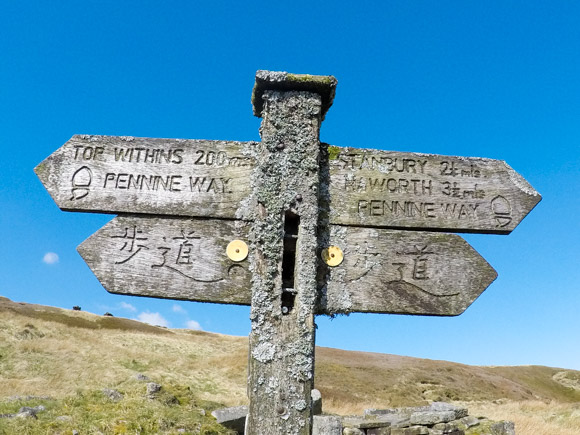 Route
View route in Google Maps
Elevation Profile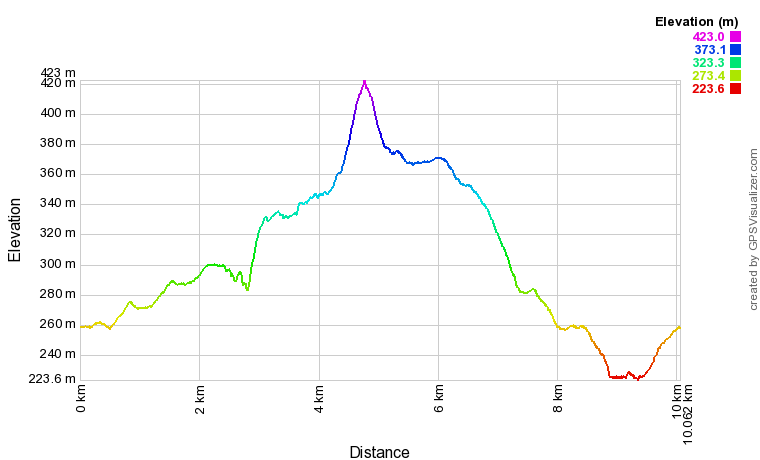 Parking and Facilities
There is plenty of parking on Cemetery Road, not far from Haworth. You can start this walk from Haworth and walk to Cemetery Road or park on Cemetery Road and start your walk from the car. Parking on Cemetery Road is free.
There are no facilities once you start the Bronte Waterfalls walk. Haworth is the closest village with toilets and places to eat and drink.
Top Withens
Top Withens, a farmhouse ruin, is often portrayed as the inspiration of Heathcliff's home in Emily Bronte's Wuthering Heights.
The Bronte Society placed the following message at Top Withens.
This farmhouse has been associated with Wuthering Heights, the Earnshaw home in Emily Bronte's Novel.

The buildings, even when complete, bore no resemblance to the house she described, but the situation may have been in her mind when she wrote of the moorland setting.

Bronte Society, 1964.
Start of the Bronte Waterfalls Walk
Start the walk from Cemetery Road. You will see Lower Laithe Reservoir in the background.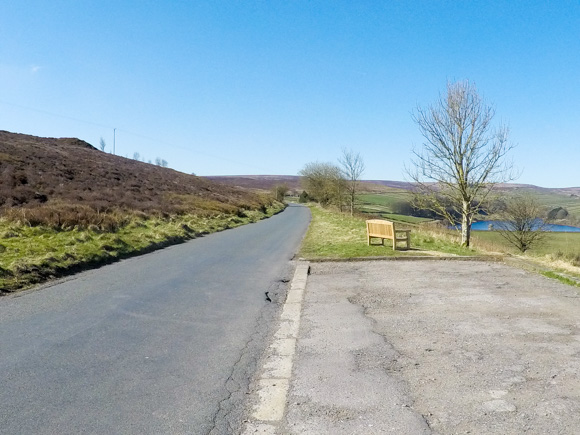 At the end of Cemetery Road, go straight ahead, following the signpost for Bronte Way.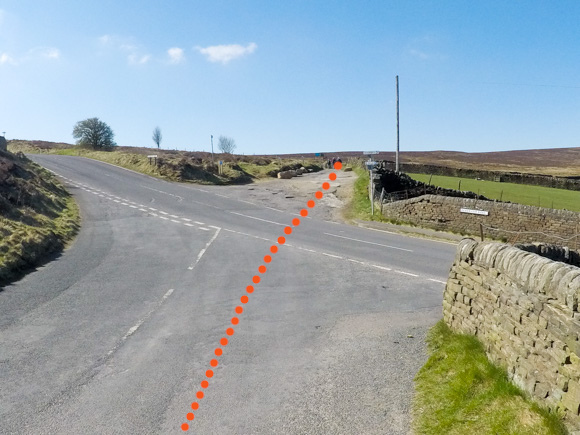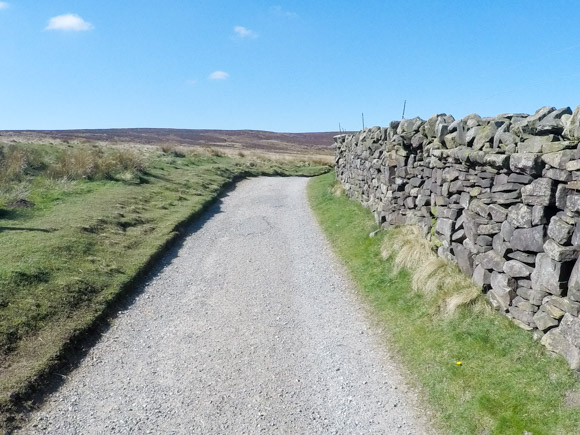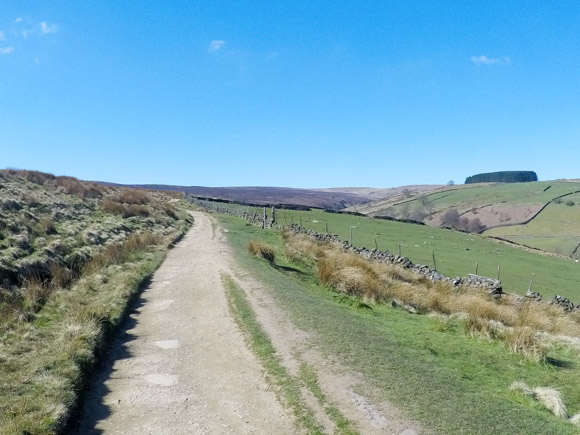 At the signpost, continue straight ahead, following the direction for Top Withens via Bronte Waterfall.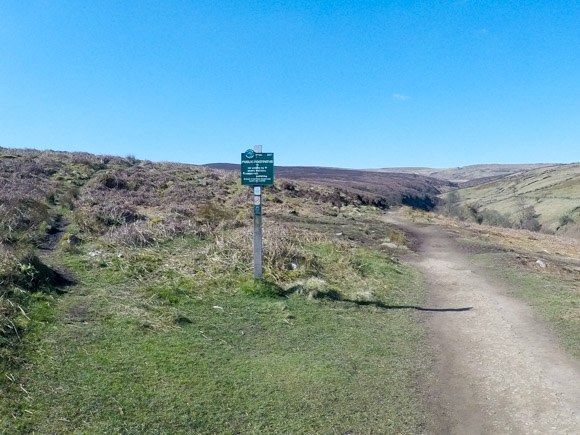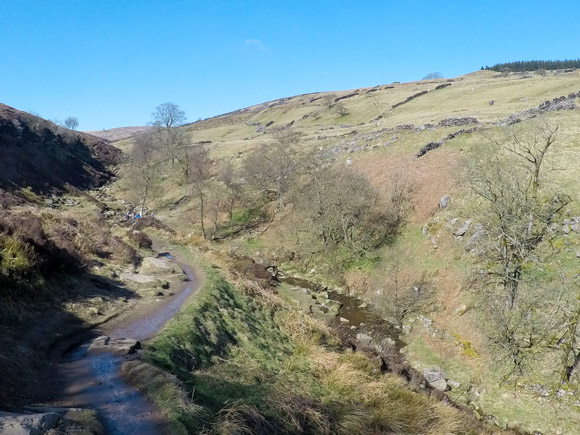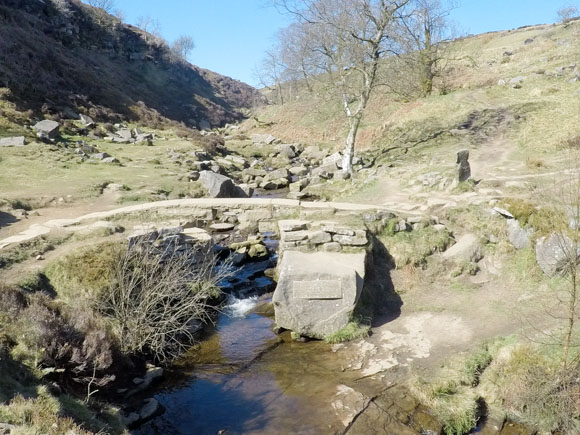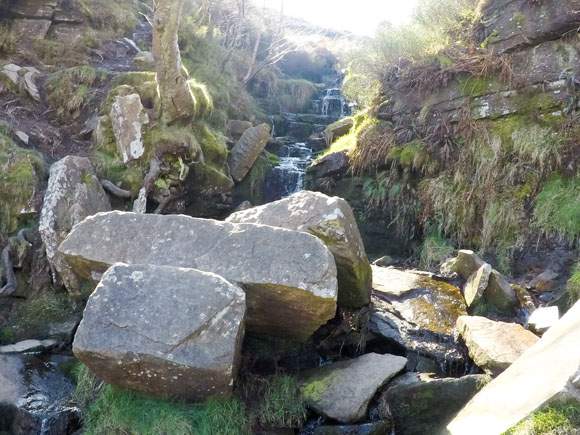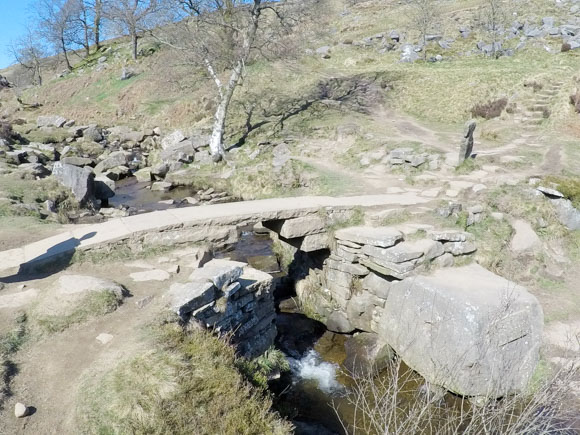 To start the walk to Top Withens, continue along the Bronte bridge and head up the steps.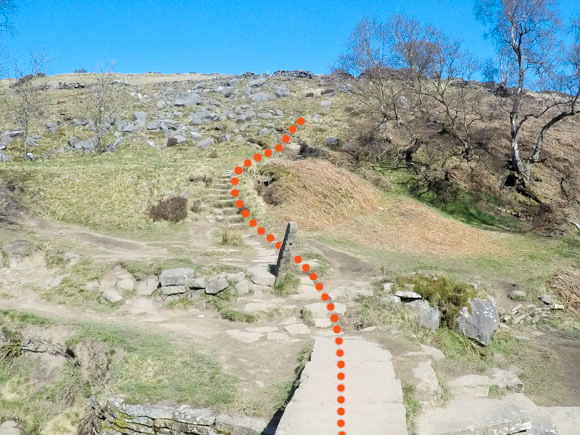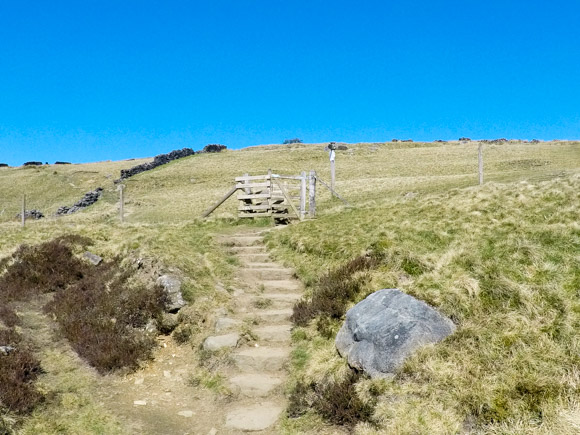 Continue through the gate and head left.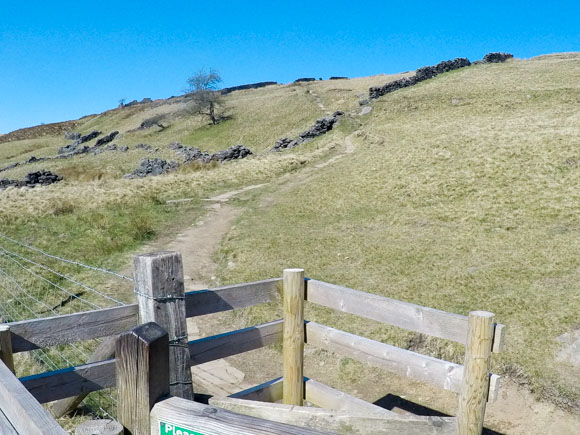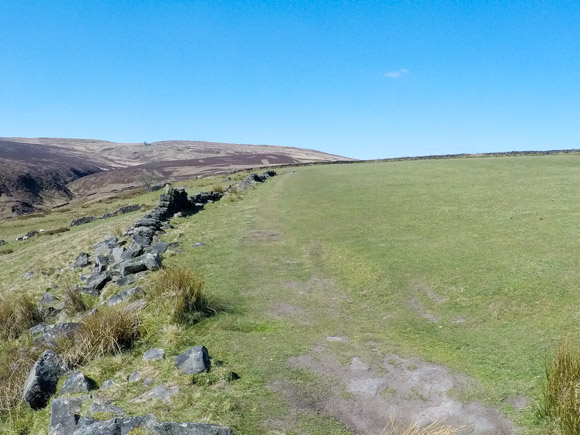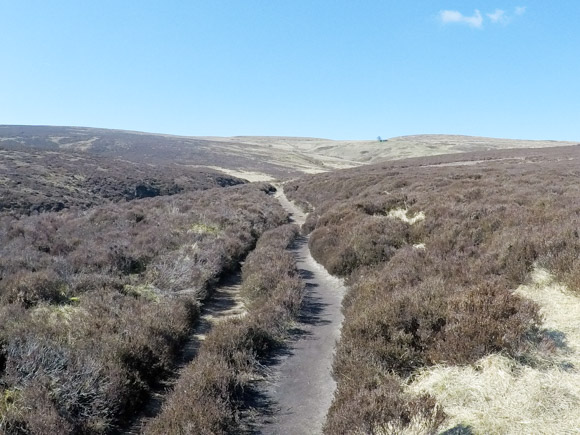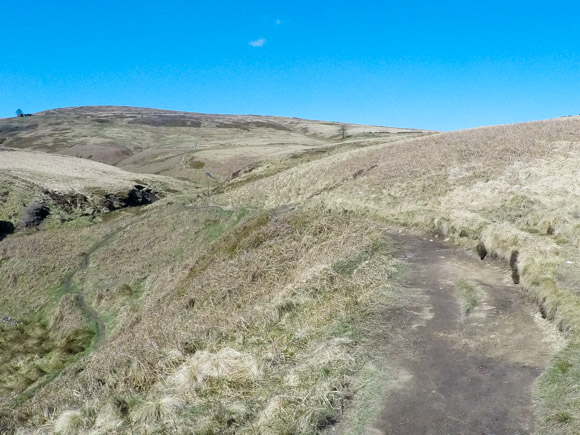 Turn left at the signpost.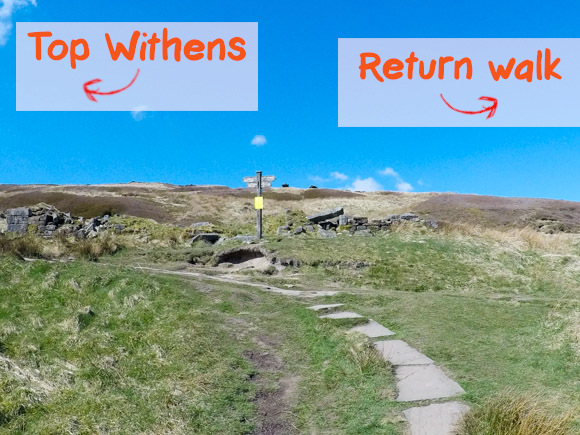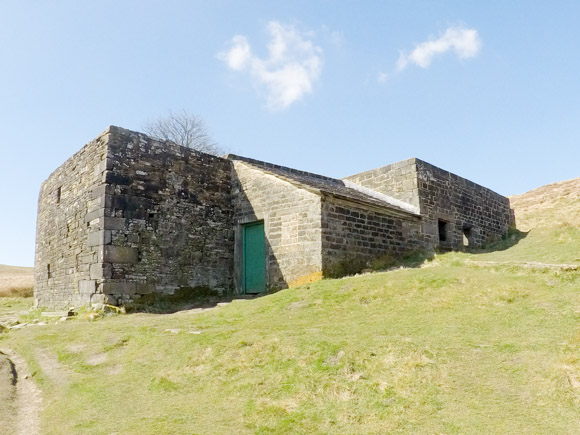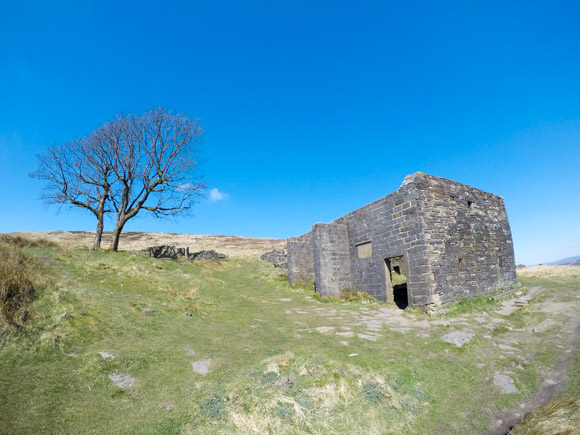 From Top Withens, return along the path back to the signpost and continue along the path for Stanbury and Haworth.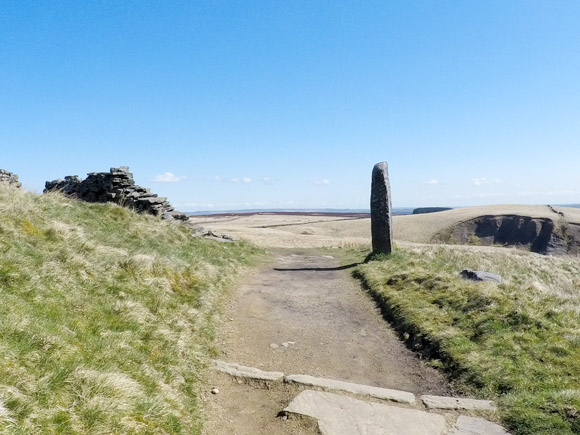 Turn left at the signpost, following the sign for Stanbury and Pennine Way.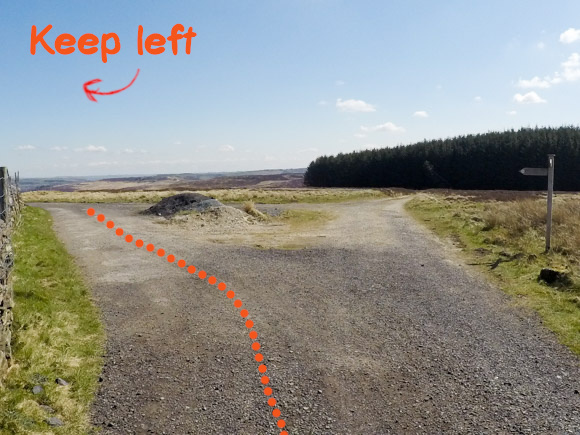 Keep following the stone path.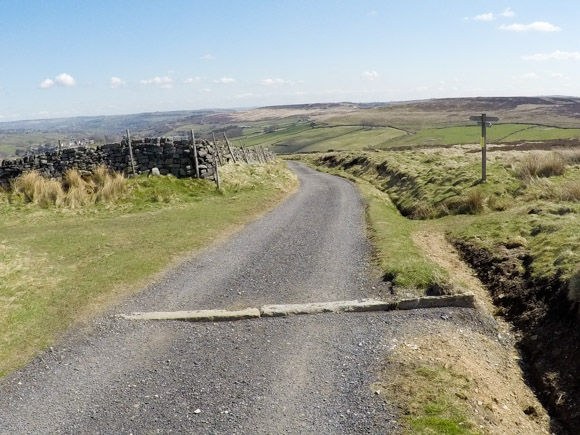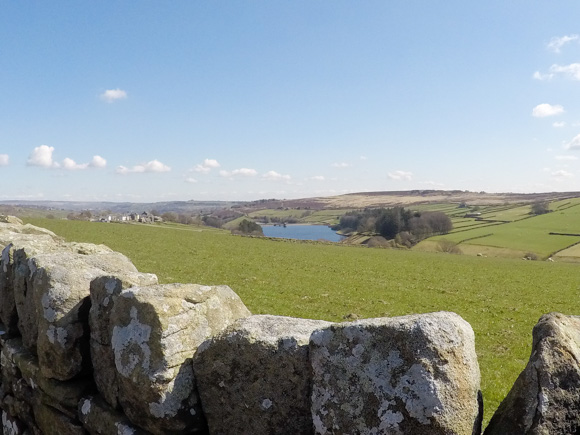 Continue the walk through Stanbury, passing the Wuthering Heights Inn.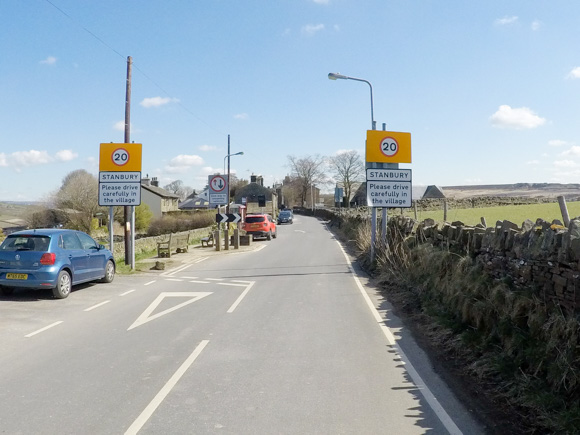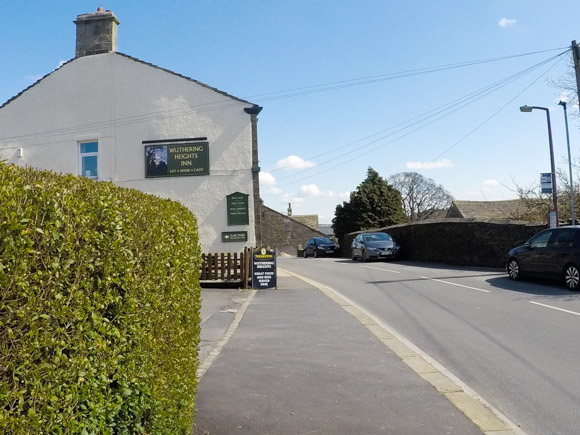 Turn right onto Reservoir Road.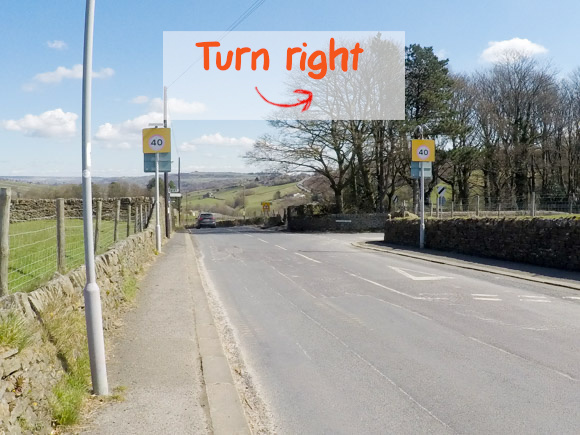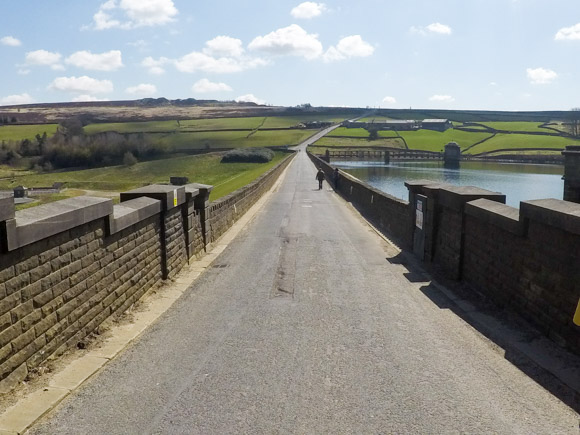 Turn left down the bridleway.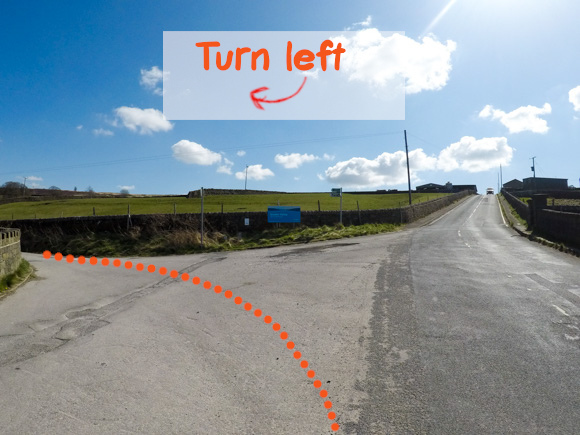 The bridleway returns you to Cemetery Road.