Overview
Height: 868 m; 2847 ft
Distance: 7 miles; 11.5 km
Difficulty: Hard
Estimated Time: 4 hours
Map: OL5 The English Lakes – North Eastern area
Route: View in Google Maps
GPX File: Download GPX file (desktop only) – What is a GPX file?
Blencathra, also labelled as Saddleback on maps, is a popular peak in the Lake District. Alfred Wainwright, a fell walker and guidebook author, detailed more routes to the summit of Blencathra than any other mountain. The most popular route is ascending Blencathra via Sharp Edge. A Grade 1 scramble to the summit.
This guide ascends Sharp Edge and descends down a gradual path that soaks in the views of the Lake District.
Route
This guide ascends Blencathra by Sharp Edge. Sharp Edge is a Grade 1 scramble. The British Mountaineering Council describe a Grade 1 scramble:
All scrambling grades require a degree of rock climbing as both hands and feet are employed, but a classic grade 1 scramble is essentially an exposed walking route. Most tend to be relatively straightforward with many difficulties avoidable, and some of the most popular days out in the British mountains are 'easy' Grade 1 scrambles. Despite some knee-trembling sections, Grade 1 walks can typically be attempted without ropes and protection.

The BMC
Sharp Edge is of a similar difficult to the more known Striding Edge of Helvellyn. If you have completed Striding Edge, you shouldn't have any problems with Sharp Edge.
Given the difficulty of Sharp Edge, it is recommend to complete Sharp Edge in summer conditions to reduce the difficulty and be prepared to cancel your scramble up Sharp Edge if the weather conditions are poor.
View route in Google Maps
Elevation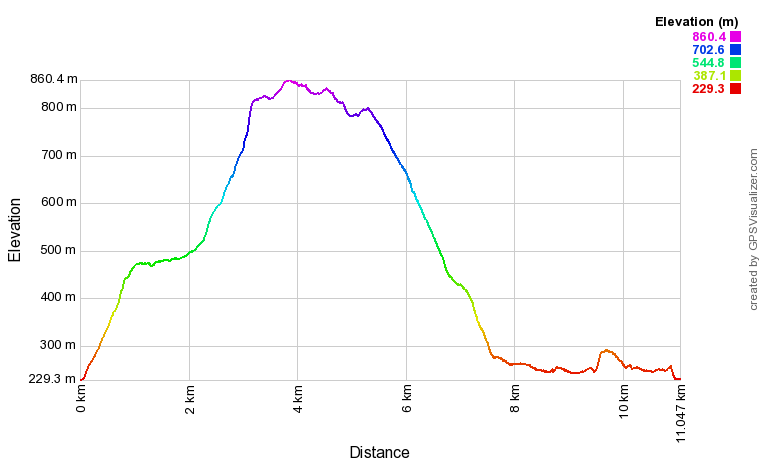 Parking and Facilities
There is free parking in Scales. The best place is a small carpark next to The White Horse. The carpark doesn't have an address but is located next to The White Horse.
The White Horse
Threlkeld
Keswick
CA12 4SY
There are no public toilets on the route.
Accidents and Deaths on Sharp Edge
During your research of Blencathra and Sharp Edge you may have stumbled across news articles for injuries and deaths along Sharp Edge. When searching Google for 'Sharp Edge', two of the top three results are in relation to the danger of Sharp Edge.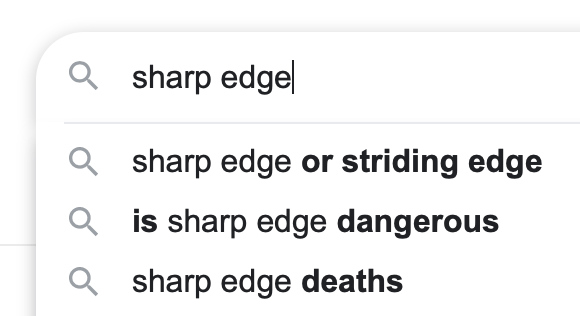 The Keswick Mountain Rescue Team claim that from 1947 to December 2018 there have been 100 incidents on Sharp Edge with 11 fatalities.
Thousands of people complete Sharp Edge every year. It's a popular walk but it does come with a small element of risk. In dry conditions Sharp Edge should present few problems to competent hill walkers who are comfortable with heights.
In wet, windy or winter conditions the ridge becomes slippery and dangerous. Always be prepared to cancel your walk if the conditions outweigh your skillset and equipment.
Start of Blencathra via Sharp Edge
The walk to Sharp Edge is quite steep. You cover over 600 metres of elevation during the first couple of miles.
Start the walk at the White Horse Inn. Climb the wooden stairs in the White Horse Inn carpark.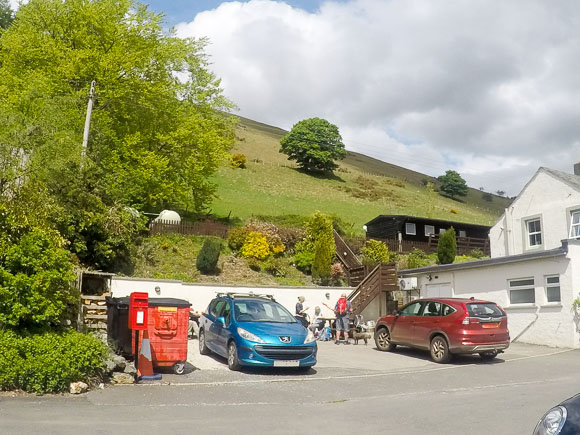 Turn right once you reach the gate and the footpath, keeping the wire fence on your right-hand side.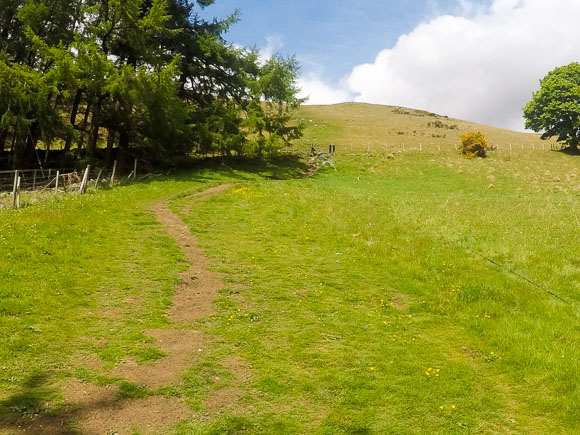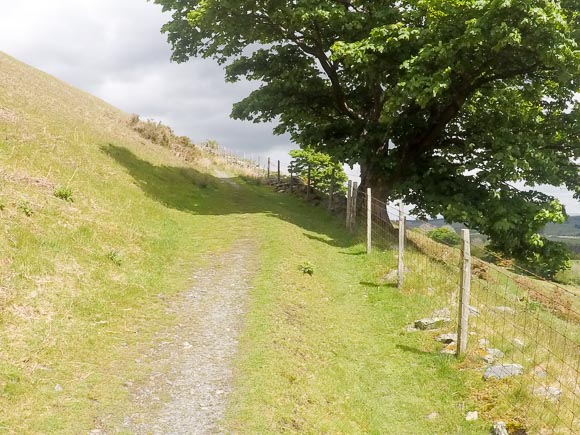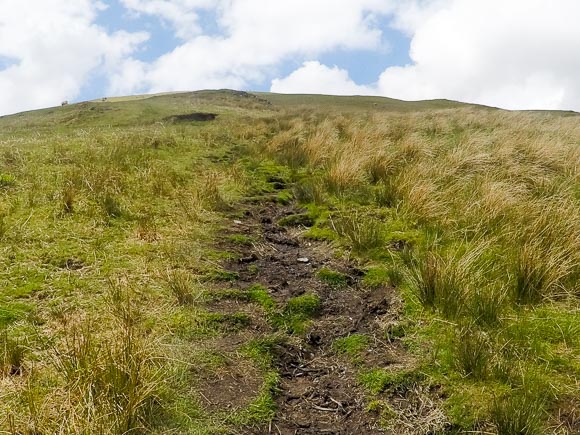 Turn right once you join the stone footpath.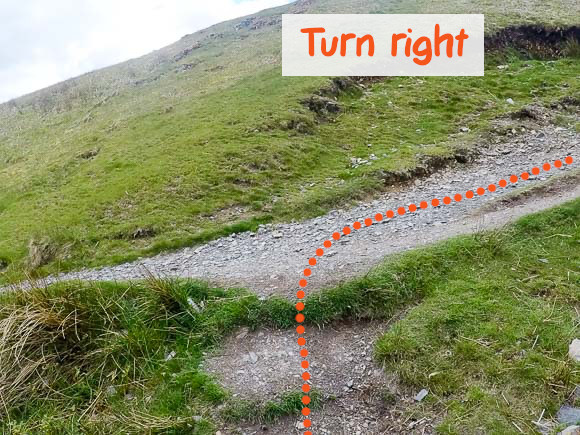 Continue straight at the next split section in the path.
Continue straight at the next split in the path.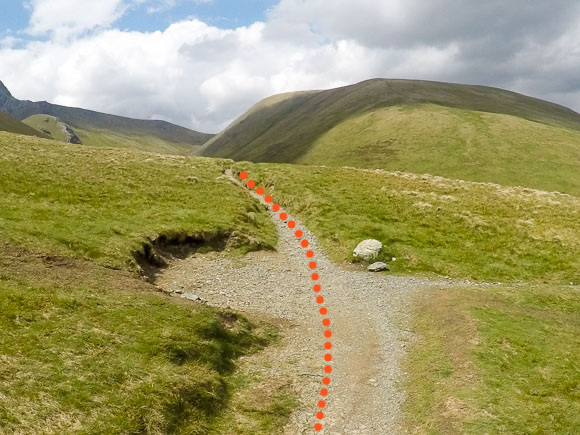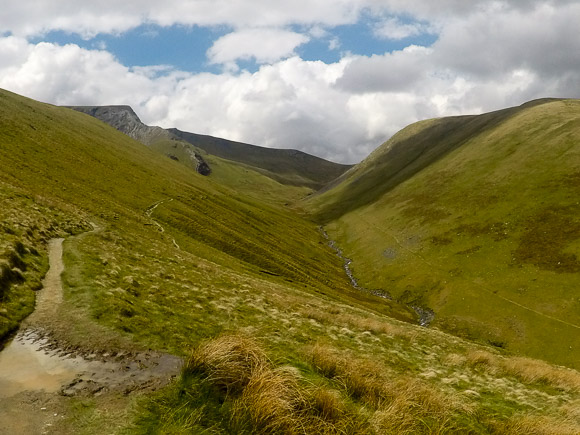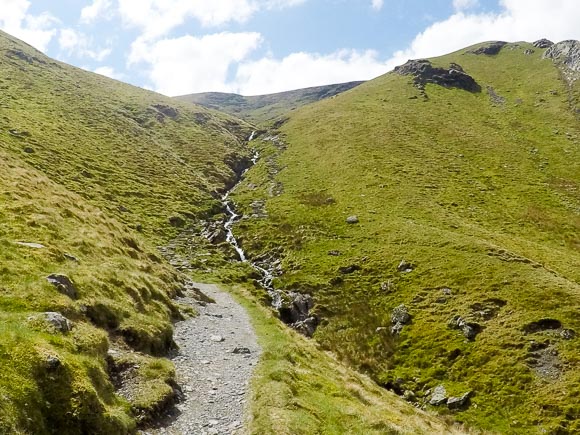 Scarp Edge comes into view on a clear day.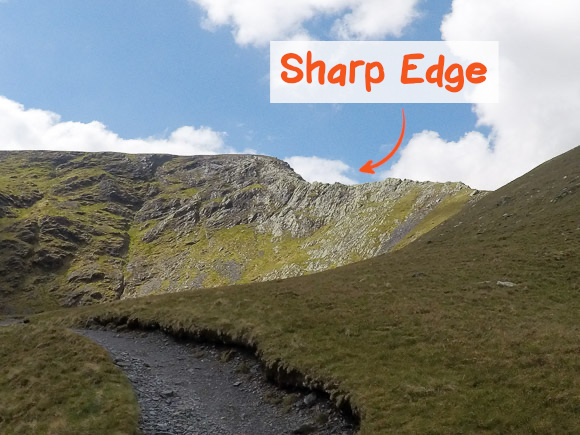 Turn right.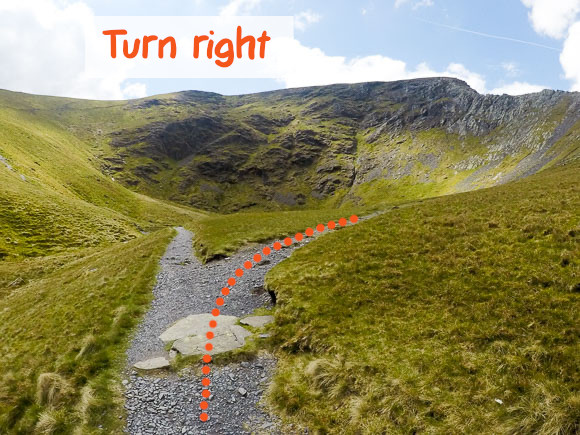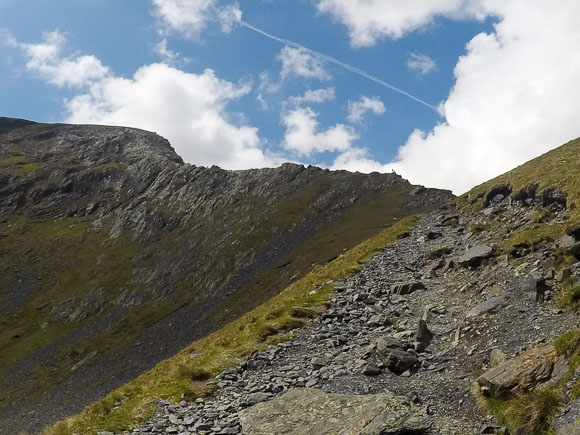 You will pass Scales Tarn before your ascent to Sharp Edge and Blencathra.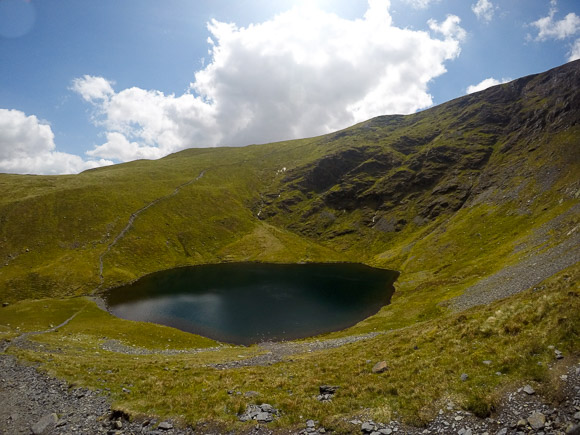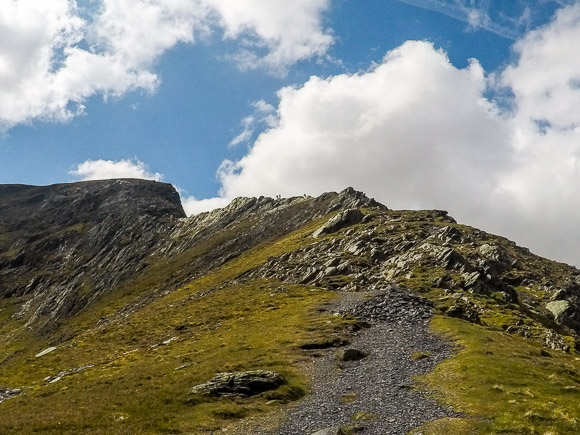 Sharp Edge can be dangerous in poor weather conditions. Ensure you have good footwear and are comfortable scrambling.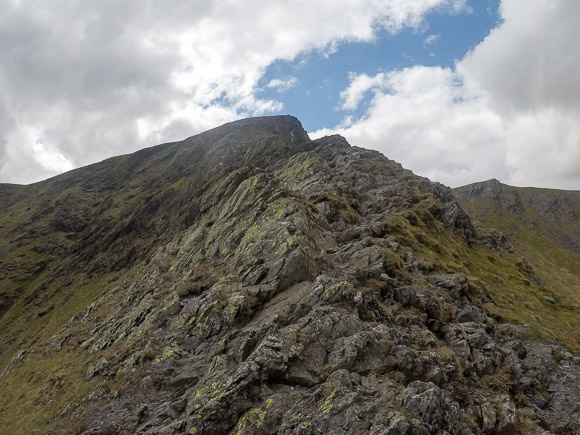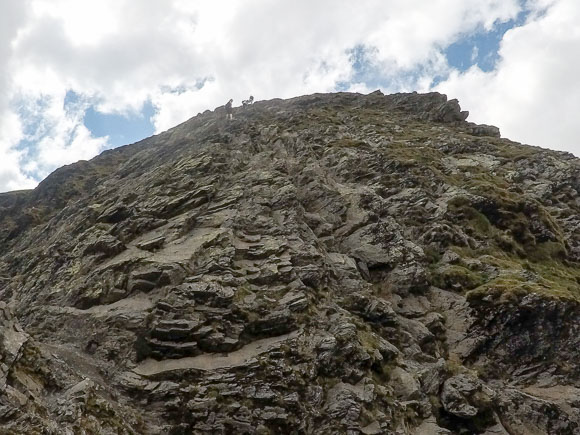 The view looking back down Sharp Edge.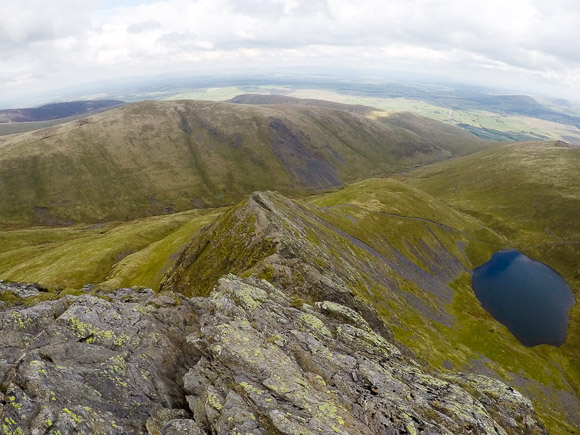 After crossing Sharp Edge, it's an easy footpath to the peak of Blencathra.
Continue heading right, following the incline.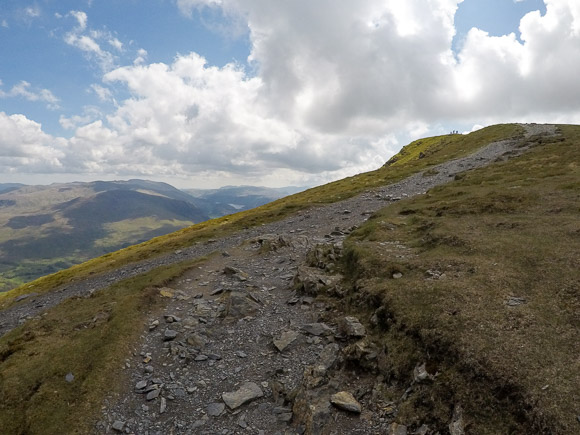 There's not a typical trig present but a trig detector ring marks the top of Blencathra/Hallsfell Top.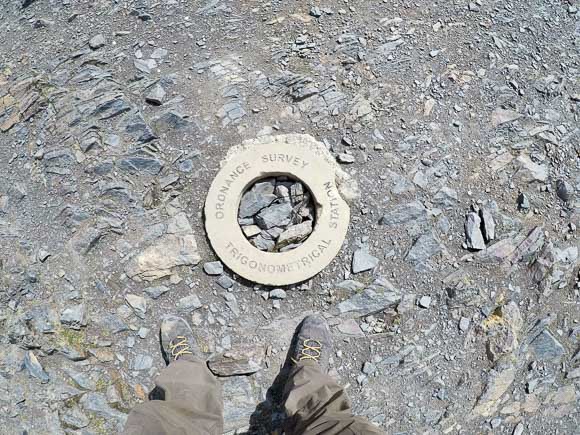 Continue heading passed the trig detector ring. The route is clear to see as you walk along the ridge.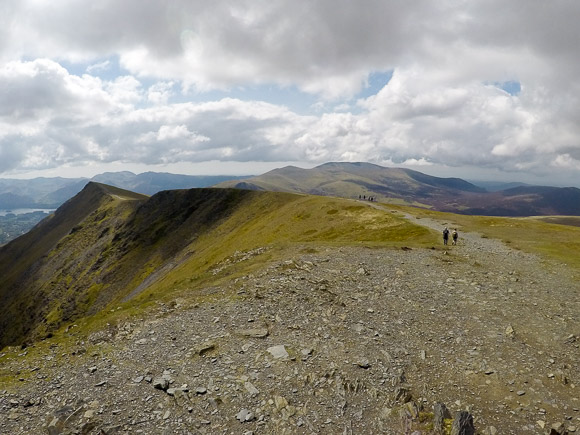 You will pass another ridge similar to Sharp Edge. This is Halls Fell Ridge. Some walkers use Halls Fell Ridge to ascend Blencathra as it's deemed an easier alternate to Share Edge. You can also descend down Halls Fell Ridge if you wish to scramble down.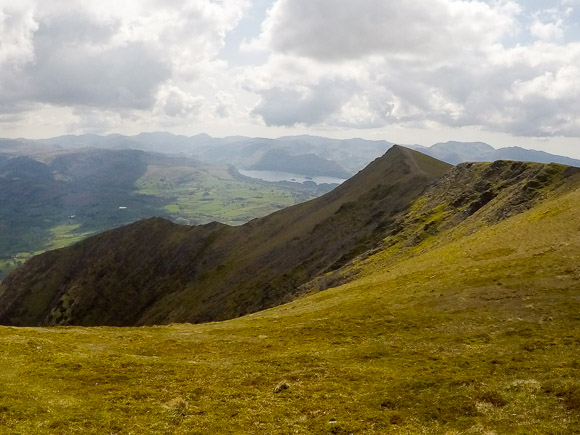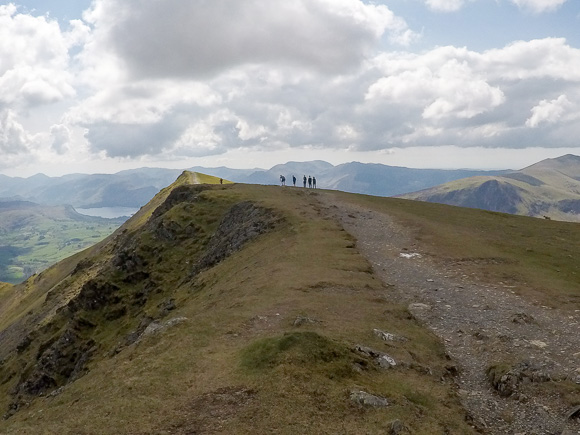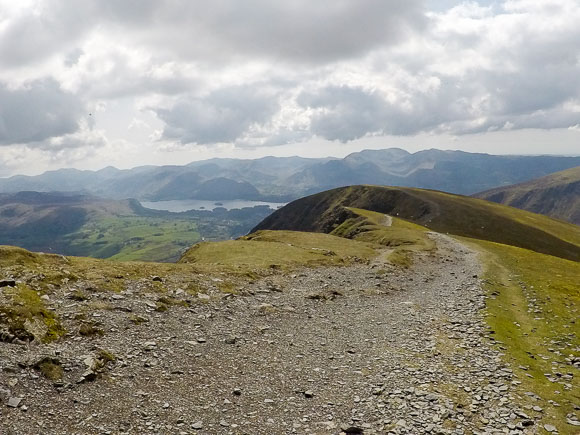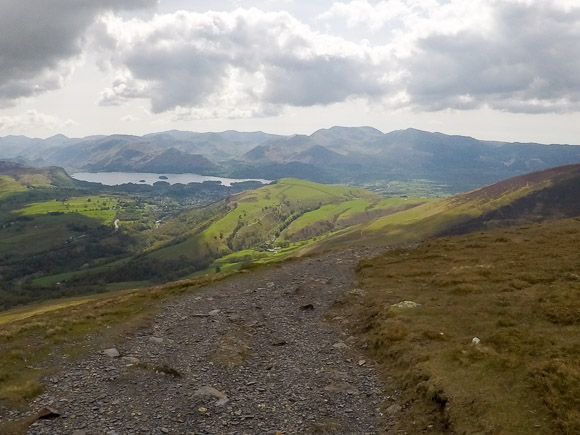 The path starts to zig zag down.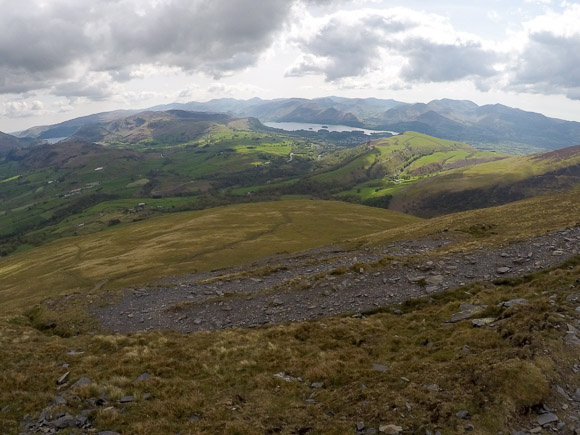 Keep left as the path slits in two.
The route can be boggy in certain areas.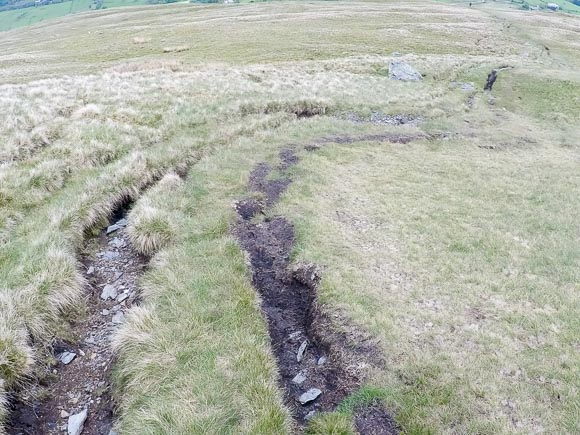 Keep left at the next split.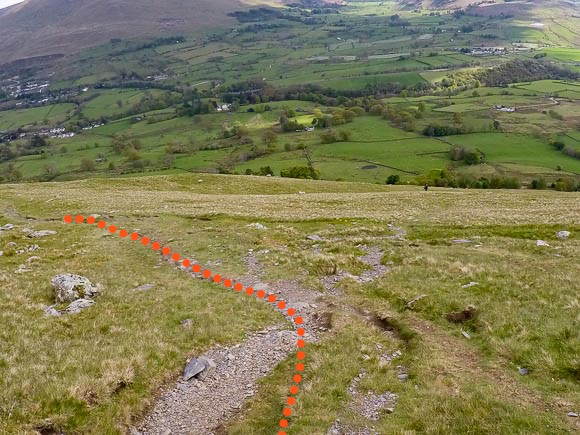 The route is easy to follow back to Scales. You will cross a few streams along the way. Keep following the path in the same direction until you reach your starting point in Scales.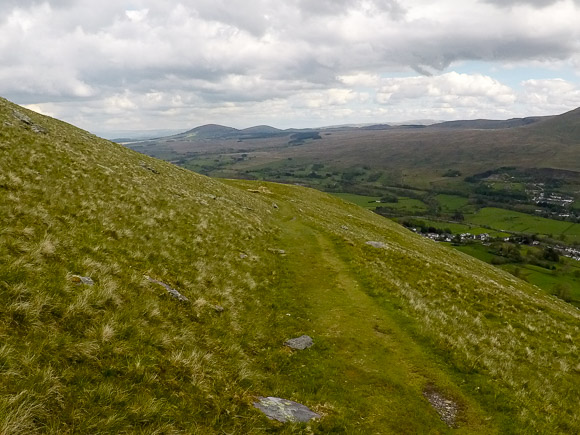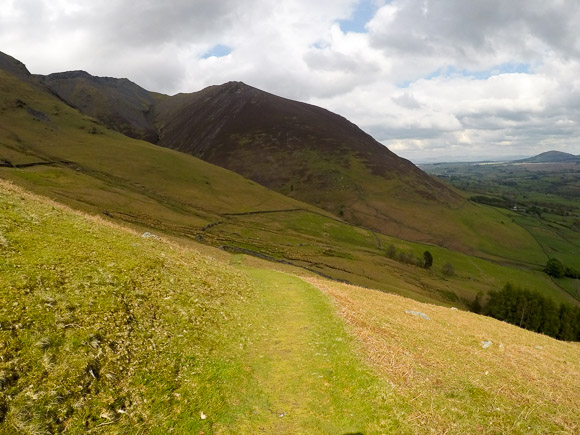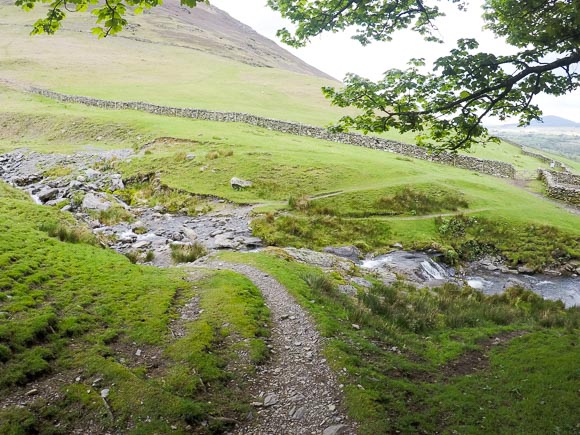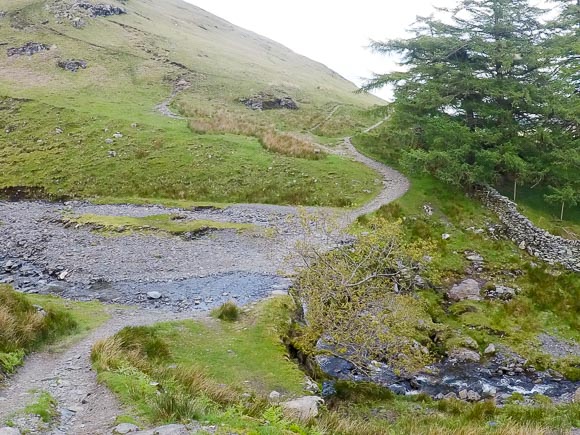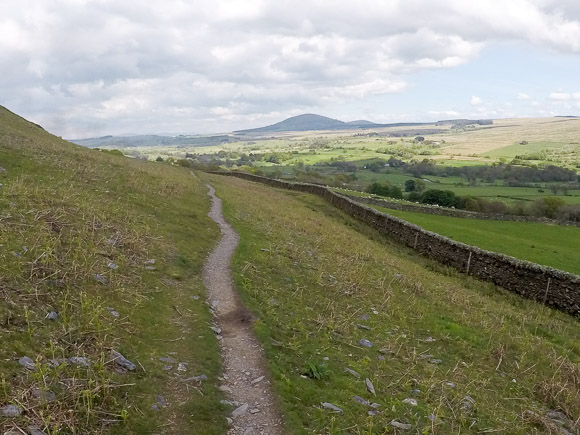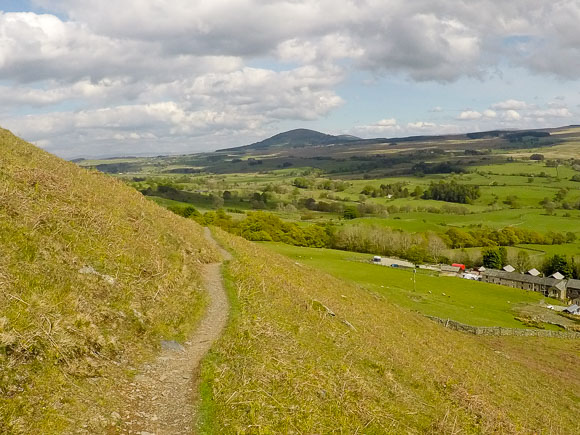 Climb over the stile and head down to the White Horse Inn.